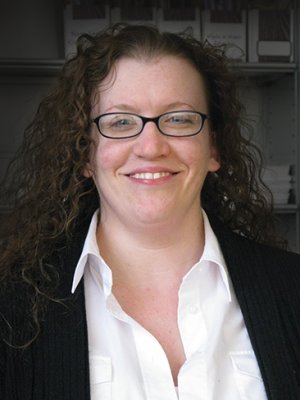 CAIT Central Administration
Christine Stuhl
Business Assistant II
, Center for Advanced Infrastructure and Transportation
Rutgers University
848-445-2953
cstuhl@soe.rutgers.edu
CAIT, Rutgers University
100 Brett Rd
Piscataway, NJ 08854-8058
---
Christine Stuhl is a business assistant and has been with CAIT since 2004. She provides full support to the CAIT administrative and business unit in coordination of projects and preparation and control of records and financial documents.
She is responsible for the quarterly financial reports for all New Jersey Division of Highway Traffic Safety (NJDHTS) sponsored programs with the State of New Jersey System for Administering Grants Electronically (SAGE). She assists with the submission of Requests for Proposals (RFPs) to various agencies and is responsible for preparing the endorsements for all proposals with the Research Administration and Proposal Submission System (RAPSS).
As the center's effort coordinator, Christine ensures salaries charged to sponsored programs are reasonable in relation to the work performed.
She has helped coordinate CAIT tours of the asphalt pavement lab and the Bridge Evaluation and Accelerated Structural Testing lab (The BEAST) for Take Our Daughters and Sons to Work Day.
Christine received the Business/Accounting Certificate from Rutgers in 2011.