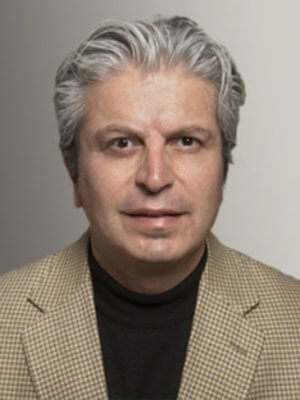 Affiliated Faculty
Mohamed Ala Saadeghvaziri, Ph.D.
Professor
, Civil and Environmental Engineering
New Jersey Institute of Technology
973-596-5813
ala@njit.edu
Website
New Jersey Institute of Technology
154 Summit Street
Newark, NJ 07102-1982
---
Mohamed Ala Saadeghvaziri, Ph.D., is a professor of civil and environmental engineering at NJIT. His research interests include earthquake engineering, structural applications of composite materials, structural engineering with an emphasis on nonlinear response of structures, and extreme events engineering.
Saadeghvaziri is an expert in structural applications of composite and renewable materials, and his many conference proceedings and lectures focus largely on maintaining infrastructure to withstand catastrophic events. His research has been published in the Journal of Engineering Structures, the Journal of Earthquake Engineering and Structural Dynamics, and the ASCE Journal of Bridge Engineering.
Saadeghvaziri is a fellow of ASCE, and a member of the ASCE Committee on Bridge Security and the ASCE Committee on Blast Shock and Vibratory Effects.
He received his doctorate, master's, and bachelor's degrees in civil engineering from the University of Illinois at Urbana-Champaign.