From analyzing research gaps in applying autonomous and connected vehicles to discussing design scenarios for increasing safety against railway tunnel fires, Region 2 UTC partners have had an eventful summer. Below are some highlights from our researchers to you, and upcoming events to look out for.
Rutgers CAIT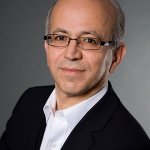 Connected and Autonomous Vehicles (CAVs) have gained a lot of popularity recently, and in the future they could have significant impacts on safety, efficiency, and environmental friendliness in transportation. To reach that point, a lot of work still needs to be done, especially in understanding the readiness of current roadway infrastructure for this technology.
Dr. Mohsen Jafari, professor and department chair in Rutgers' Department of Industrial and Systems Engineering, is addressing that knowledge gap as part of his UTC project on Policies, Planning, and Pilot Testing on Infrastructure Readiness for Electrical, Connected, Automated, and Ridesharing Vehicles. In July, he presented on infrastructure readiness for CAVs at the International Conference on Smart Infrastructure and Construction (ICSIC), held by the Cambridge Centre for Smart Infrastructure and Construction.
Dr. Jafari discussed issues with current roadway infrastructure. Specifically, he reviewed two complementary system architectures for Cooperative Intelligent Transport Systems (C-ITS)– the Connected Vehicle Reference Implementation Architecture (CVRIA) and ITS Station Architecture–and problems with deploying these architectures on a project basis.
The presentation was based on a paper he worked on, Infrastructure Readiness for the Anticipated Transformative Changes in Transportation. Dr. Peter Jin, an assistant professor in the Rutgers Department of Civil and Environmental Engineering, contributed to the paper as well, among other authors.
In it, researchers compared current ITS architectures and the C-ITS architectures required for connected vehicles. They discussed gaps in current roadway infrastructure, and found that one of the main issues is data links do not support communication with vehicle Onboard Equipment (OBEs). Also, they found that current communication networks lack sufficient capacity for the large volume of data created by connected vehicles.
They also compiled a list of questions that need to be answered in future research in order to implement CAV technology, they are:
How can ITS Station Architecture and CVRIA be integrated to better support CAVs?
How can local transportation agencies set up their own policies when applying the C-ITS architectures?
Technology gaps still exist between the C-ITS architectures and their actual usage. New techniques that support safety, mobility, communication, and security need to be addressed in the development standards and kept up-to-date.
Road markings and signage need to be unified in colors, sizes, and dimensions. Also, they should be maintained in good conditions.
Cornell University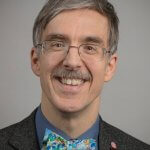 Under building roads can mean more expensive repairs for local towns and counties.
UTC partner Dr. David Orr, director of Cornell University's Local Roads Program, has been studying the problem and is developing an innovative tool to help bring the proper pavement designs to local agencies.
He is working on a user-friendly software tool using mechanistic-empirical methods to assist local agencies with designing streets for various traffic spectra associated with low-volume roads, set to approximately 2,000 vehicles per day. The product is being tested by local agencies in New York State and will launch in the early fall. It is also in conjunction with his UTC project, Pavement Design for Local Roads and Streets.
Dr. Orr said that he has been working with the towns of Preble and Hartland, as well as Oswego and Schoharie counties in New York. He hopes to help these stakeholders while also using their feedback to inform future developments of the project.
"If you take a typical design that's actually used by the local agencies, most of them say their pavement designs are only going to last about 10 years," he said. "And, we know that's not really long enough so we want to get them to start thinking about 25, 30-year pavement designs. But, to do that we need a truly mechanistic empirical pavement design."
Stay tuned for a future story on this project.
University at Buffalo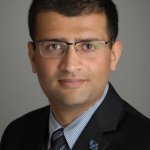 Dr. Ravi Ranade, UTC partner and an assistant professor at the University at Buffalo's Department of Civil, Structural and Environmental Engineering, presented on "Seismic Fragility of Bridges Subjected to Corrosion" at the 10th New York City Bridge Conference this month. His talk took place during a session on Seismic Analysis and Substructure, and relates to his recent UTC project, Sustainable, Rapid Repair Using Advanced Cementitious Materials.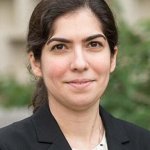 Dr. Negar Elhami Khorasani, an assistant professor at the University at Buffalo's Department of Civil, Structural and Environmental Engineering, will present at the IABSE Congress in New York City, in early September. Her paper, "Design fire scenarios for railway tunnel fires," will be published in the conference proceedings. Both of these scholarly works are in conjunction with the UTC Fire in Tunnel Collaborative Project, research that aims to increase safety and minimize economic losses in the transportation network by enhancing resilience of existing and new tunnels in the face of fire events.