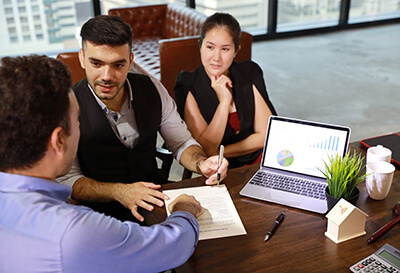 NJLTAP – Grant Writing – How to Get Started (Webinar)
Course Description: 
If you are interested in learning how to tackle a grant or funding application, or would like a refresher, this webinar is for you!
Writing a grant or funding application can seem like an impossible task if you have never completed one before. It can seem daunting even if you have completed one or more but weren't given any guidance on how to approach the project. During this webinar, learn the basics of how to tackle and complete a grant or funding application. Topics will cover reviewing and understanding what your application requires, organization to collect the application's information, readability of your application, and considerations for strengthening your application's chances of being funded. You won't become a grant or application writing expert by participating in this webinar, but you will take away a method for approaching and completing applications.
Learning Objectives:
Participants will be able to understand the basic components of a complete application.
Participants will be able to identify the parts of a well-prepared grant application.
Intended Audience:
Local and state agencies who may seek grant funds
Pre-Requisites:
None
Credits:
1 contact hour for the following: CMFO/CCFO, budgeting; CPWM, government; RMC, professional development; QPA, office admin./general duties.
Presenter:
The webinar will be provided by Victoria Beale of the Ohio LTAP Center. Victoria has over seventeen years of experience in grant and application writing with many successful awards which have provided LTAP's grant funded courses.
Sponsor:
This workshop is sponsored by the Federal Highway Administration and New Jersey Department of Transportation through the New Jersey Local Technical Assistance Program.
Withdrawal Policy: In the event that you are unable to attend a program for any reason, please note you must submit your withdrawal in writing at least 72 hours in advance of the start of a program to receive a refund. If am emailed or faxed withdrawal is not received by our department, the full program fee will be charged and is nonrefundable. A phone call asking for withdrawal is not sufficient.
Privacy Policy: The personal information we collect when you register for a program will not be disclosed to any outside parties. We use personal information for purposes of administering our business activities and providing customer service. We may also use the information we collect to notify you about important services and offerings we think you will find valuable. We are not responsible for the practices employed by websites linked to or from our website or the information or content contained therein.