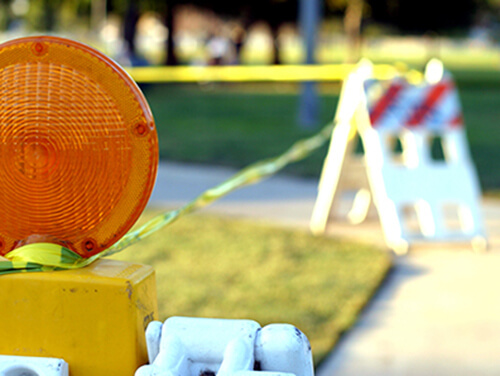 Training
NJDHTS – Police Work Zone Safety Train-The-Trainer (Webinar)
May 4

–

May 6

8:00 am–4:00 pm
PLEASE NOTE: Registration closes April 16, 2021 to allow for distribution of training materials prior the webinar. Additionally, please be sure to enter your FULL AND CURRENT MAILING ADDRESS during registration. 
This three-day webinar is designed for experienced police personnel who seek to become trainers in work zone traffic control. The NJDOT and other agencies require enforcement personnel to be trained when working on roadway construction projects. Those participants who successfully complete this series will be eligible to serve as Police Work Zone Safety Instructors for their agency.
This virtual course is developed around typical long-term and short-term road work activities that occur on municipal, county or state roadways. The training covers the standards of work zone protection as specified in the Manual of Uniform Traffic Control Devices (MUTCD).
This course is open to LAW ENFORCEMENT PERSONNEL ONLY.
 Please register using the address you would like the materials delivered to. Officers will receive the following training materials in the mail prior to the start of the webinar. : 
A flash drive containing course handouts and applicable power point presentations for training
The MUTCD (Part VI), ATSSA Flagger Handbook, and NJDOT Maintenance Flip Guide
To successfully complete this webinar and be permitted to conduct work zone training  for your department, you must:
Have an electronic device with internet access capable of receiving both an audio & visual feed from the Rutgers Webex platform
Attend all three webinars from 8a-4p which will contain several breaks to facilitate online learning
Complete an online survey at the conclusion of training
The class schedule is as follows:
Day 1: The MUTCD (Part VI)
Day 2: NJ DOT Projects/Municipal v. State Roadways (State Police)
Day 3: Legal Liabilities/OSHA/Local Law Enforcement in Work Zones
Presenters

Ted Green, P.E,; New Jersey State Police; Lee Steiner – NJDOT; Lt. Frank Pumphrey – Cedar Grove PD; Brian Crain and Mike Corbett – OSHA

Fee

FREE for current New Jersey law enforcement personnel only. Registration is required

Fee includes Registration, course materials

Registration

Sponsors / Partners

This specific program is being made available through designated funding from the NJ Division of Highway Traffic Safety
Withdrawal Policy: In the event that you are unable to attend a program for any reason, please note you must submit your withdrawal in writing at least 72 hours in advance of the start of a program to receive a refund. If am emailed or faxed withdrawal is not received by our department, the full program fee will be charged and is nonrefundable. A phone call asking for withdrawal is not sufficient.
Privacy Policy: The personal information we collect when you register for a program will not be disclosed to any outside parties. We use personal information for purposes of administering our business activities and providing customer service. We may also use the information we collect to notify you about important services and offerings we think you will find valuable. We are not responsible for the practices employed by websites linked to or from our website or the information or content contained therein.