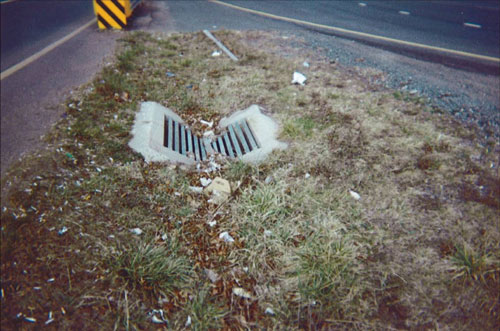 Training
NJLTAP – Roadway and Roadside Drainage (In-person)
Course Description:
This course covers the examination of drainage problems, properties and effects of soil and subsurface water, and how to maintain, inspect, and install culverts among many other drainage issues.
Topics:
Extent of drainage problems
Earth material and subsurface water (Effects)
Subsurface drains
Culvert design and maintenance
Cross section elements
Purpose of cross section elements and maintenance techniques
Ditches, Erosion, and Slopes
The purpose and maintenance of ditches & types of erosion and ways to reduce erosion
Learning Objectives:
Contrast the differences in soil behavior in the presences of water (gravel to clay)
Choose good candidates for subsurface drains and select proper backfill for said drains
Select the proper cross section to improve surface drainage off a highway
Analyze a culvert's maintenance needs
Select the lining / covering for a ditch or slope to reduce erosion while still performing its function
Intended Audience:
Crew leaders including foremen, equipment operators, superintendents of small highway departments, and others who want to gain knowledge of open drainage systems. The course is geared to practical day-to-day operations.
Pre-Requisites: 
None
Credits: 
6 PDH. 6 Technical CPWM Contact Hours
Presenters: 
David P. Orr, P.E., Director of the NYLTAP, Cornell Local Roads Program. Formerly the Deputy Highway Superintendent for Yates County, NY.,  David has over fifteen years of road-related experience.
Sponsor: 
This workshop is sponsored by the Federal Highway Administration and New Jersey Department of Transportation through the New Jersey Local Technical Assistance Program.
Withdrawal Policy: In the event that you are unable to attend a program for any reason, please note you must submit your withdrawal in writing at least 72 hours in advance of the start of a program to receive a refund. If am emailed or faxed withdrawal is not received by our department, the full program fee will be charged and is nonrefundable. A phone call asking for withdrawal is not sufficient.
Privacy Policy: The personal information we collect when you register for a program will not be disclosed to any outside parties. We use personal information for purposes of administering our business activities and providing customer service. We may also use the information we collect to notify you about important services and offerings we think you will find valuable. We are not responsible for the practices employed by websites linked to or from our website or the information or content contained therein.