USDOT Region 2 UTC Consortium spreads knowledge through published works, conference presentations, and other opportunities. Here are some examples of activities  consortium researchers and staff have been engaged in, as well as honors and awards.
UNIVERSITY AT BUFFALO
---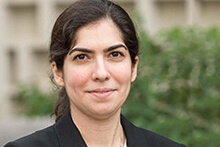 Dr. NEGAR ELHAMI KHORASANI presented a paper "Application of structural fire engineering for performance-based design of tunnels" at the Structures Congress in Orlando, Florida, April 24-27. Coauthors on the paper were Anthony Tessari and N. Hua.
In addition, Khorasani will present at the IABSE Congress in New York City, this coming September 2–6. Her paper, "Design fire scenarios for railway tunnel fires," will be published in the conference proceedings. Both of these scholarly works are in conjunction with the UTC Fire in Tunnel Collaborative Project, research that aims to increase safety and minimize economic losses in the transportation network by enhancing resilience of existing and new tunnels in the face of fire events. The majority of existing work focuses on passenger safety, smoke control, and evacuation paths. Meanwhile, there are no code provisions or established procedures for damage quantification and risk assessment of tunnel fires in the United States. Guidelines for determining structural safety of tunnels following a fire are limited; risk-based frameworks can be used to model how the structure will fare under various fire scenarios and help develop performance-based design solutions.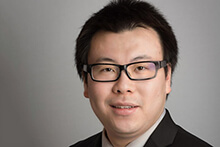 Dr. XIAO LIANG presented his paper "Estimation of Rail Vertical Profile Using an H-Infinity Based Optimization with Learning​" at the 2019 Joint Rail Conference held in Snowbird, Utah, April 10-12. The paper proposed a learning-based detection algorithm for rail track geometry monitoring. This international conference is the premier technical event in the United States covering all disciplines for freight and passenger rail transportation.
On April 17, Liang gave a presentation to Michael Baker International through its Bridge Practice Webinar series. In the presentation, "Artificial Intelligence in Vibration-Based Structural Health Monitoring and Bridge Inspection," Liang talked about his recent research on two interconnected topics: 1) seismic damage detection and assessment of highway bridges using machine learning, and 2) image-based bridge inspection and crack detection using deep learning.
The journal, Computer-Aided Civil and Infrastructure Engineering (volume 34, issue 5, pp415–430) published Liang's paper on bridge inspection, "Image-Based Post-Disaster Inspection of Reinforced Concrete Bridge Systems Using Deep Learning with Bayesian Optimization." The abstract states: This article proposes a three‐level image‐based approach for post‐disaster inspection of the reinforced concrete bridge using deep learning with novel training strategies.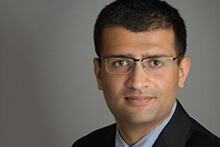 Dr. RAVI RANADE will present a paper at the 10th New York City Bridge Conference, Aug 26–27. "Seismic Fragility of Bridges Subjected to Corrosion" addresses the fact that slow deterioration processes, such as rebar corrosion, degrade the long-term performance of highway bridge components and increase their vulnerability to extreme events such as earthquakes, hurricanes, and vehicular impacts. The paper presents a systematic framework to quantify the effect of corrosion on the fragility of bridge columns exposed to seismic hazard. Coauthors on the paper are Pinar Okumus and Hanmin Wang. We will cover this research in more detail in a future issue of the CAIT Update.
RUTGERS CAIT
---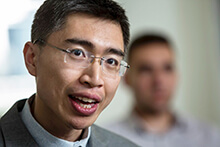 Dr. XIANG LIU was selected by Progressive Railroading (PR) magazine as a 2018 Rising Star. While PR generally taps talent from the commercial railroad industry and government agencies for Rising Stars; Liu was the only academic among the 20 award winners for 2018.
Liu is an assistant professor of civil and environmental engineering at Rutgers. As founder and director of the Rutgers Rail Program, he coordinates rail-related research, teaches rail transportation and engineering, works with the industry to solve critical problems, and develops new technologies and methods.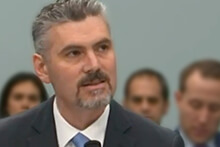 Dr. FRANKLIN MOON was asked to testify March 13, 2019, at the House Committee on Appropriations Subcommittee on Transportation, and Housing and Urban Development, and Related Agencies. The committee was seeking stakeholder perspectives on building resilient communities.
Moon addressed the committee focusing on the particular challenges facing USDOT Region 2. He pointed out that not only is our region home to very dense, old, and heavily used infrastructure, it also is on the frontlines of the threats posed by increasing extreme weather.
"Our transportation infrastructure system remains a wonder of the world, but if we're honest, it only enters our collective consciousness when there is a failure or disruption. It is at the very center of our lives, it is the engine and a key transformative driver behind our ever expanding and evolving economy … and it is largely taken for granted," Moon told the committee.
"The slow, relentless, and inevitable degradation of our transportation infrastructure has been largely left unchecked for decades. … The resulting disruptions—whether due to the slow march of deterioration or more acute, extreme events—can cause large economic damages and severe cascading impacts on other infrastructure systems and the communities they serve," Moon said.
Moon stressed the importance of developing standardized resilience metrics. "Many of the higher-level guidance documents point out the need to operationalize resilience, and we believe one of the most effective ways is to develop a sound, uniform means of measuring resilience (or the lack thereof). "To date, there is no accepted and uniform means of measuring the resilience of our transportation infrastructure systems. To be sure, this is not a simple challenge. Measuring resilience by its very nature requires quantifying a number of diverse influences (beginning with the likely hazards and extending to the state of specific infrastructure systems, the redundancy of the networks in which they reside, and the capabilities, preparedness, and resources of the agencies that are responsible for their ongoing operations). Nonetheless, without such a metric, it is unlikely that resilience will ever be operationalized," he said.
Moon pointed out that equally important to establishing resilience metrics, is collecting performance data on our infrastructure systems. "To better understand the many interrelated factors that lead to both good and poor performance, it is necessary to observe how our transportation infrastructure systems perform when they are under stress. Ideally this is done by establishing baseline performance, monitoring performance during extreme events, and then performing post-mortem investigations when failures occur. While the latter are becoming more common, without establishing baseline performance or understanding performance during extreme events, we are unable to learn all of the lessons available from past (and future) disasters."
You can view all or part of the meeting, including testimony of the other witnesses: Carol Haddock (director, Houston Public Works), Laura Lightbody (director, Flood-Prepared Communities, Pew Charitable Trusts), and Jennifer Raitt (director of planning from Arlington, MA). Moon's testimony begins at 16:07 in the video.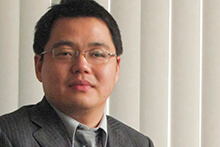 Dr. HAO WANG was selected by the American Society of Civil Engineers (ASCE) New Jersey Section as 2019 Educator of the Year. Wang is an associate professor of civil and environmental engineering at Rutgers School of Engineering and a CAIT-affiliated researcher. He was selected for his contribution of promoting sustainability components into civil engineering, especially his dedication to transportation engineering education and research.
May 2019