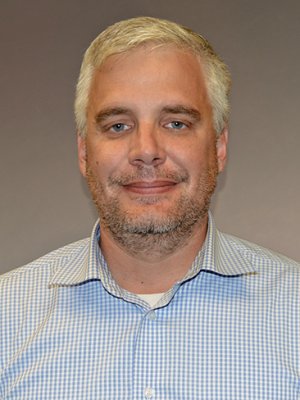 UTC Partner Lead
James Taggart, B.S., M.A.I.T
Professor
Atlantic Cape Community College
609-892-9909
jtaggart@atlantic.edu
Atlantic Cape Community College
5100 Black Horse Pike
Mays Landing, NJ 8330-3233
---
James Taggart has been a professor in Computer Information Systems for 19 years at Atlantic Cape Community College. Beginning in 2008 he led efforts to establish Atlantic Cape's aviation studies program and continues today to serve as the program's faculty advisor. Atlantic Cape's program consists of associate degrees and certificate programs focusing on air traffic control, aviation studies, professional airplane piloting, and professional helicopter piloting.
Most recently, Taggart was responsible for designing and developing Atlantic Cape's Unmanned Aircraft Certificate Program. He was awarded a National Science Foundation grant to develop curricula models including stackable micro-credential programs for preparing small-unmanned aircraft field technicians. The curricula he and his team are developing incorporates methods for instructing student remote pilots to safely operate small Unmanned Aircraft Systems (sUAS) in the National Airspace System, maintain and repair small unmanned aircraft, and collect and process geospatial data.
He was the proponent of record for two Federal Aviation Administration public aircraft research certificates of authorization. One, 2016-ESA-108-COA, granted permission for Atlantic Cape to operate sUAS within controlled airspace (Class C), and focused on utilization of forward-looking infrared (FLIR) sensors for solar panel inspection. The second, 2015-ESA-162-COA granted permission for Atlantic Cape to operate sUAS for geospatial data collection, specifically for agricultural crop surveillance.
During the fall 2016 semester, Taggart received a grant from the NASA-funded New Jersey Space Consortium to work with student research assistants and student research fellows. The focus of their 11 research projects varied, but each one focused on using sUAS for data collection. The majority of the projects focused incorporated multispectral imagery for precision agricultural applications. One project involved using three-dimensional imaging for motor-vehicle accident-scene reconstruction. Another project incorporated sUAS and FLIR to conduct ocean and marshland search and rescue.