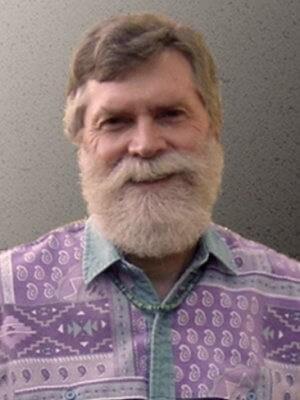 Research Associate/Fellow
John Betak, Ph.D.
Managing Member
,
Collaborative Solutions LLC
505-238-8143
johnbetak@collaborativesolutions.com
Website
Collaborative Solutions LLC
726-23 Tramway Vista Drive NE
Albuquerque , NM 87122-1666
---
John Betak is a senior operations and management consultant with Collaborative Solutions LLC and a CAIT research fellow. He has over 40 years of diverse, international experience in freight and rail operations, management, consulting, administration, and research for corporations, nonprofits, and major North American universities.
Betak received his Ph.D. from Northwestern University in geography and artificial intelligence. He taught at McMaster University for five years before moving to the University of Texas at Austin with the Council for Advanced Transportation Studies (CATS), a multidisciplinary transportation education and research program addressing a wide range of transportation problems with faculty and students from across the university. He also was the vice president of the International Research Institute (IRI), an organization he co-founded. After leaving CATS and IRI, John joined Consolidated Rail Corporation (Conrail) where he was a member of the company's Strategic Management Team and Operating Committee, and worked on a committee to implement continuous quality improvement throughout the company.
Betak is currently involved in projects related to: assessing the statewide economic impact of railroad infrastructure investments, the siting and acquisition of paratransit terminal facilities; railroad construction and maintenance practices; developing improved state highway maintenance allocation formulae; developing railroad operations and management training programs for practicing transportation professionals; developing statewide freight advisory committees; development of land-bridge rail transportation networks to link Asia and Europe; risk assessment and mitigation in railroad operations and management; and a variety of private sector assignments related to rail-served facilities.