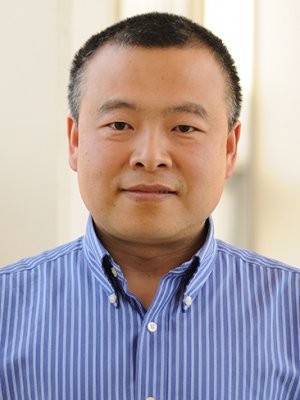 Affiliated Faculty
Jingang Yi, Ph.D.
Associate Professor
, Department of Mechanical and Aerospace Engineering
Rutgers University
848-445-3282
jgyi@rutgers.edu
Rutgers School of Engineering
98 Brett Rd
Piscataway , NJ 08854-8058
---
Dr. Jingang Yi is an associate professor in the Department of Mechanical and Aerospace Engineering at Rutgers School of Engineering. He also is the director of the Robotics, Automation and Mechatronics (RAM) Lab.
Currently, Dr. Yi and the students at RAM Lab work on various exciting research projects, such as sensor-based tire/road interaction modeling and control, human-inspired safety-preserved agile vehicle maneuvers; autonomous motorcycles/bicycles; unstable physical human/robot interaction (upHRI) and rehabilitation robotics, autonomous robots for automated non-destructive evaluation and rehabilitation system for bridge decks, and robotic biological sampler system for the autonomous underwater gliders, etc.
Yi's areas of interest and expertise include autonomous vehicles and robotic systems, physical human/robot interactions, mechatronics, automation science and engineering (with applications to civil infrastructure, oceanic and manufacturing systems).