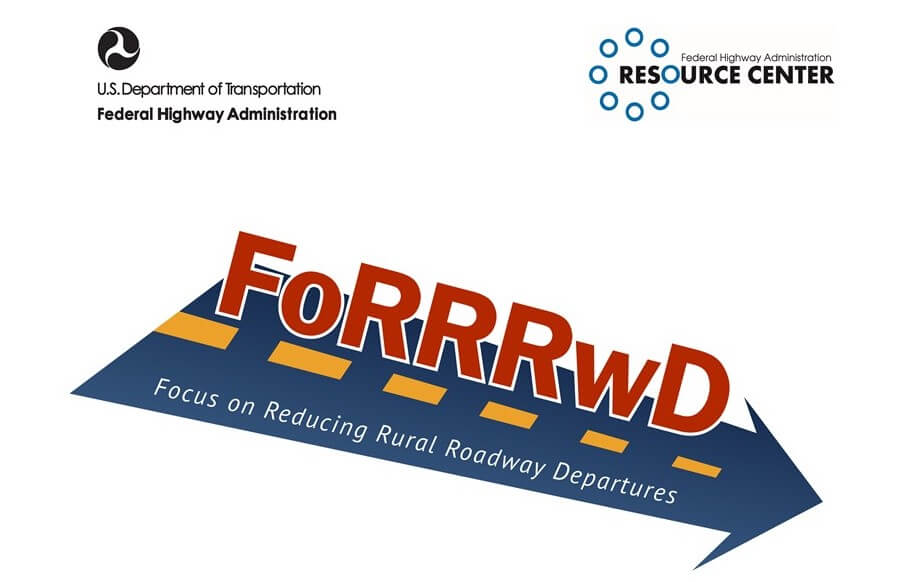 FoRRRwD – Combating Rural Roadway Departures New Jersey Virtual Workshop
March 16, 2021

9:00 am–11:30 am
Description:
As a stakeholder in rural roadway safety, you are invited to attend a virtual workshop towards reducing lane departure crashes in New Jersey.  The Federal Highway Administration, in partnership with New Jersey Department of Transportation, will conduct the workshop broken into three separate dates to avoid an all-day event. 30 people will die today as a result of a roadway departure on a rural road nationally. This course provides participants with some tools for addressing roadway departure crashes. Topics covered in this course include a discussion of engineering countermeasures as well as implementation using the systemic approach. The learning outcomes are:
Describe the rural roadway departure crash problem
Identify the three objectives used to combat the problem
Identify proven safety countermeasures to mitigate roadway departures
Recognize the crash reduction potential for the individual countermeasures
Understand why the systemic approach is critical to reduce roadway departures
Identify risk factors that are commonly used in the Systemic Approach to reduce rural roadway departures
The sessions will focus on the systemic application of proven roadway departure countermeasures, discuss strategies to help keep vehicles in their travel lanes, and share methods to reduce the potential for crashes while reducing the severity of those crashes that do occur.  The workshop is being offered under a program aimed at deploying innovation within the transportation community and further background information can be found in a recent NJDOT technology transfer post.
Agenda:
Session I –  March 16, 2021
9:00 –  11:30
Session 1 – Introduction and Overview
Session 2 – Delineation and Signing
Session 3 – Rumble Strips
Session II – March 23, 2021
9:00 –  11:30
Session 4 – Friction
Session 5 – Recovery Area
Session 6 – Minimizing Severity
Session III – March 30, 2021 
9:00 –  11:30
Implementation Strategies
Systemic Approach to Roadway Departures
NJDOT Safety –  MPO curve contract and data availability
NJDOT Local Aid – funds availability, application process, safety for all projects
Presenters

Richard B (Dick) Albin, PE and David Kopacz, PE, FHWA Resource Center

Keith Skilton, PE, FHWA NJ Division

Daniel LiSanti, PE, Jeevanjot Singh, PMP and Marhaba Omer, NJDOT, BSBPP

Cindy Yerkey, PE, Jacobs

Kyle Skala, Local Aid

Vittorio M. Anepete, PE, McCormick Taylor Inc. 

Registration
Withdrawal Policy: In the event that you are unable to attend a program for any reason, please note you must submit your withdrawal in writing at least 72 hours in advance of the start of a program to receive a refund. If am emailed or faxed withdrawal is not received by our department, the full program fee will be charged and is nonrefundable. A phone call asking for withdrawal is not sufficient.
Privacy Policy: The personal information we collect when you register for a program will not be disclosed to any outside parties. We use personal information for purposes of administering our business activities and providing customer service. We may also use the information we collect to notify you about important services and offerings we think you will find valuable. We are not responsible for the practices employed by websites linked to or from our website or the information or content contained therein.