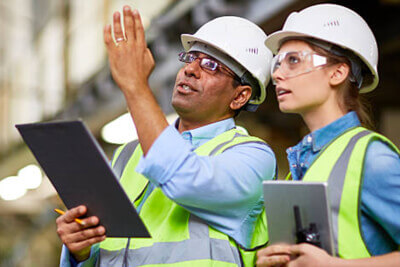 Training
In Person Event – NJLTAP – Basic Math and Plan Reading
October 20, 2022

8:30 am–12:30 pm
This course provides a refresher on basic math skills related to construction inspection and road maintenance, as well as how to locate information within a set of plans.
Topics will include reading notes, determining quantities and understanding typography, basic Geometry, area and volume. Road Foreman, Inspectors and Crew Leaders are encouraged to attend.
PLEASE NOTE: This training is open to New Jersey Public Works Employees Only!
Rutgers COVID-19 Classroom Protocols
Face coverings are optional. If you are feeling ill the day of the workshop, we kindly ask that you do not attend the workshop. Due to Rutgers strict COVID policies, not all drinking fountains are currently available for use. Please bring your own water as there are no vending machines in the building.
If you are not comfortable with the University's in-person workshop guidelines, please do not register for this workshop.
Presenters

Fee

This workshop is sponsored by the Federal Highway Administration and New Jersey Department of Transportation through the New Jersey Local Technical Assistance Program.

Free but prior registration is required

Credits

4 PDH. 4 Technical CPWM Contact Hours

Registration
Withdrawal Policy: In the event that you are unable to attend a program for any reason, please note you must submit your withdrawal in writing at least 72 hours in advance of the start of a program to receive a refund. If am emailed or faxed withdrawal is not received by our department, the full program fee will be charged and is nonrefundable. A phone call asking for withdrawal is not sufficient.
Privacy Policy: The personal information we collect when you register for a program will not be disclosed to any outside parties. We use personal information for purposes of administering our business activities and providing customer service. We may also use the information we collect to notify you about important services and offerings we think you will find valuable. We are not responsible for the practices employed by websites linked to or from our website or the information or content contained therein.