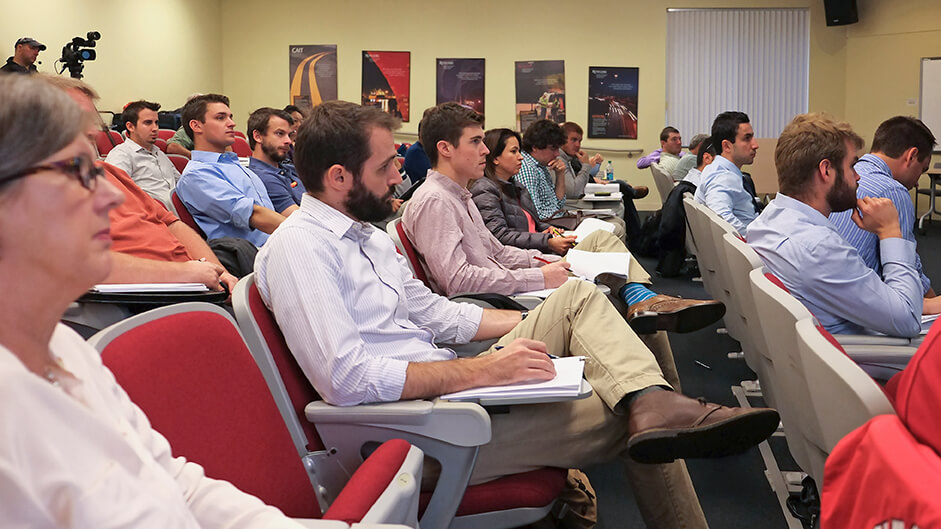 Training
In Person Event – NJLTAP – Construction and Project Cost Estimating for Public Works Projects
November 7, 2022

8:30 am–3:30 pm
This course provides an understanding of practical applications for performing estimates on typical construction and maintenance projects. Various mathematical rules necessary to perform basic computations and formulas to perform cost and quantity calculations are reviewed. The participants perform material estimating, problem solving, and dealing with cost and quantity estimates.
Intended audience: Individuals who are involved in collecting roadway measurements and compiling estimates for roadway maintenance and construction projects, including public works employees such and street supervisors and directors.
PLEASE NOTE: This event is open to New Jersey Public Works employees only
Presenters

Fee

This workshop is sponsored by the Federal Highway Administration and New Jersey Department of Transportation through the New Jersey Local Technical Assistance Program.

Free

Prior registration is required

Credits

4 Technical; 2 management CPWM CEUs

Registration
Withdrawal Policy: In the event that you are unable to attend a program for any reason, please note you must submit your withdrawal in writing at least 72 hours in advance of the start of a program to receive a refund. If am emailed or faxed withdrawal is not received by our department, the full program fee will be charged and is nonrefundable. A phone call asking for withdrawal is not sufficient.
Privacy Policy: The personal information we collect when you register for a program will not be disclosed to any outside parties. We use personal information for purposes of administering our business activities and providing customer service. We may also use the information we collect to notify you about important services and offerings we think you will find valuable. We are not responsible for the practices employed by websites linked to or from our website or the information or content contained therein.