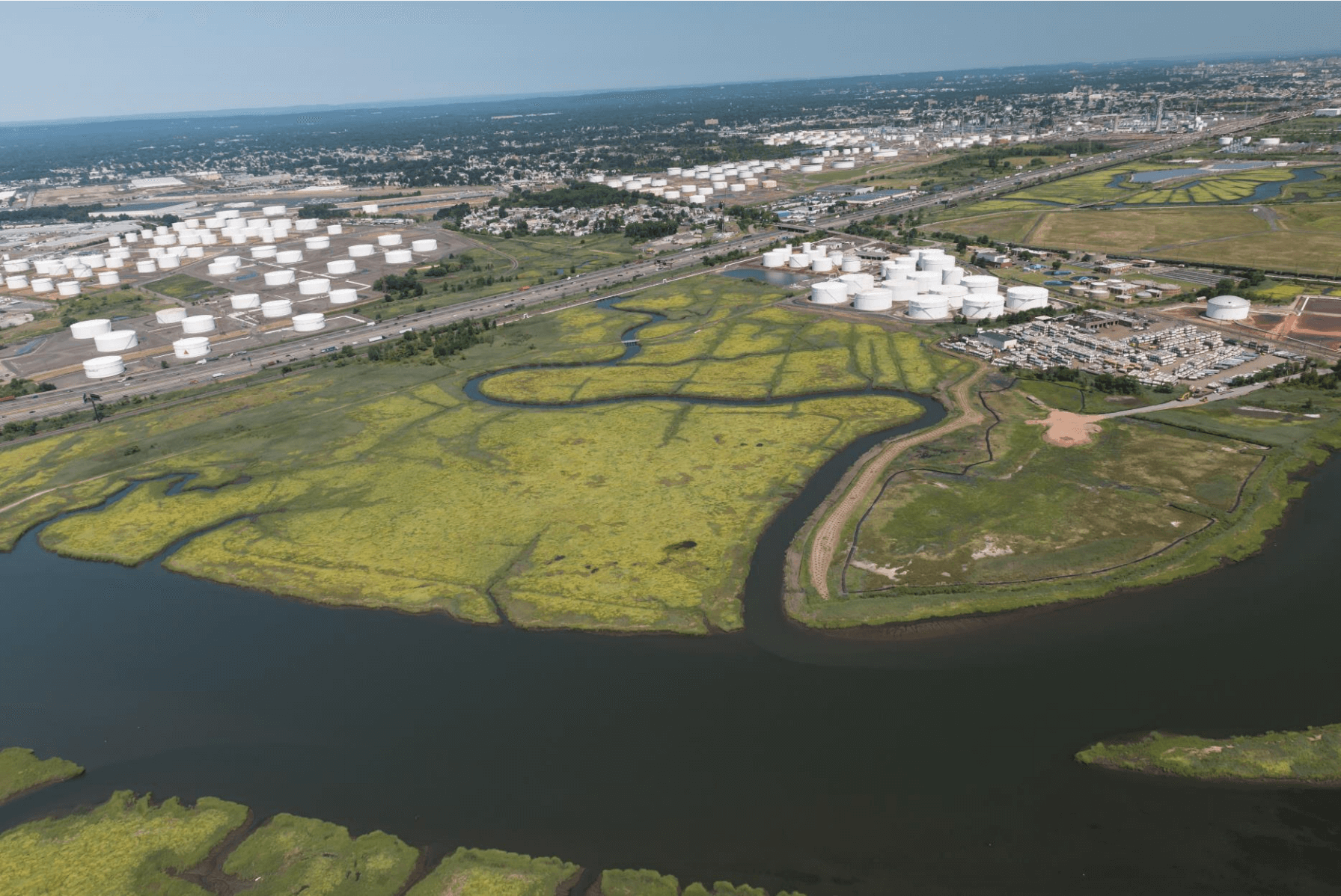 Event
CAIT Webinar Series: Beneficial Use of Dredged Materials for Coastal Resilience
July 13, 2020

3:00 pm–4:00 pm
Dredged material for coastal projects is one tool that can and should be incorporated into larger structural and non-structural coastal resilience efforts in the short and long-term. There has long been a stigma surrounding dredged material and that all of it is contaminated and therefore not appropriate for re-use.  As many recent coastal projects will demonstrate, this idea is not entirely accurate – many channels within New Jersey's state and federal navigation system have been identified as containing sediment suitable for various uses, including wetland restoration through "thin-layer" placement and dune and beach restoration.  Through beneficially using dredged material for non-structural and nature-based components of coastal projects to reduce vulnerabilities to storms and sea-level rise, there is the dual benefit of maintaining safe and navigable waterways in the state while increasing the resilience of our coastal communities.
This free webinar will analyze opportunities, barriers, and case studies, as well as highlight successes related to the beneficial use of dredged materials for coastal resilience.
Webinar Outcomes:
Increase understanding of uses of dredged materials for coastal resilience
Discuss important case studies
Analyze barriers and opportunities for future projects
Presenters

Dr. Dan Barone, Associate Research Professor

Rutgers Department of Marine and Coastal Sciences

Rutgers Center for Advanced Infrastructure and Transportation (CAIT)

Registration
Withdrawal Policy: In the event that you are unable to attend a program for any reason, please note you must submit your withdrawal in writing at least 72 hours in advance of the start of a program to receive a refund. If am emailed or faxed withdrawal is not received by our department, the full program fee will be charged and is nonrefundable. A phone call asking for withdrawal is not sufficient.
Privacy Policy: The personal information we collect when you register for a program will not be disclosed to any outside parties. We use personal information for purposes of administering our business activities and providing customer service. We may also use the information we collect to notify you about important services and offerings we think you will find valuable. We are not responsible for the practices employed by websites linked to or from our website or the information or content contained therein.