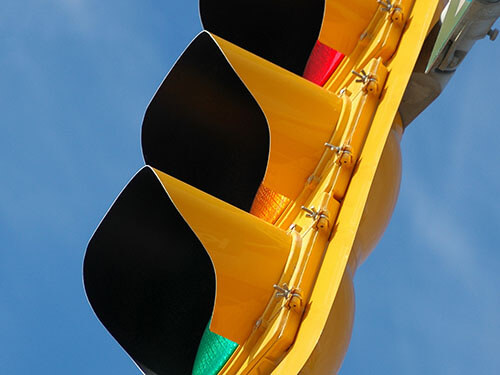 Training
Traffic Signal Timing & Analysis (Webinar)
June 17, 2020

–

June 18, 2020

8:00 am–3:00 pm
This workshop is for anyone who is involved in the design of traffic signals and is looking for hands on instruction for developing traffic signal timing directives. The class will enable participants to 1) successfully review whether a traffic signal is warranted, 2) learn about the analyses that go into installation of a traffic signal (including crash analysis), and 3) develop traffic signal timing directives for various scenarios from simple to complex intersections, including railroad preemption. This two-day class will cover:
Investigation/Data Collection
Warrant Analysis
HCS/Synchro Analysis (high level overview)
Crash Analysis
Traffic Signal Timing Basics
Traffic Signal Phasing
Traffic Signal Operation
Developing a Traffic Signal Timing – Step-by-Step
Presenters

Lynn LaMunyon, P.E., PTOE and Gordon Meth, P.E. PTOE

Fee

$235 – $285

$235.00 for public/government employees; $285.00 for private industry employees

Fee includes: Registration, course materials

Credits

12 PDHs

Registration
Withdrawal Policy: In the event that you are unable to attend a program for any reason, please note you must submit your withdrawal in writing at least 72 hours in advance of the start of a program to receive a refund. If am emailed or faxed withdrawal is not received by our department, the full program fee will be charged and is nonrefundable. A phone call asking for withdrawal is not sufficient.
Privacy Policy: The personal information we collect when you register for a program will not be disclosed to any outside parties. We use personal information for purposes of administering our business activities and providing customer service. We may also use the information we collect to notify you about important services and offerings we think you will find valuable. We are not responsible for the practices employed by websites linked to or from our website or the information or content contained therein.