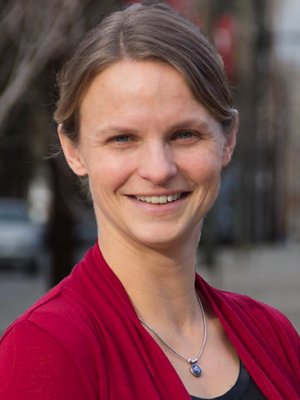 Affiliated Faculty
Erica McKenzie, Ph.D.
Assistant Professor
, Civil and Environmental Engineering
Temple University
215-204-6093
emckenzie@temple.edu
Temple University College of Engineering
1947 N 12th St
Philadelphia , PA 19122
---
Erica McKenzie was originally attracted to environmental engineering to better understand human impacted natural environments. She joined the Civil and Environmental Engineering Department at Temple University in January 2015.
Her work addresses both natural and engineered treatment systems. Our experimental approaches include laboratory up to field scale, and the results contribute to society's understanding of processes that affect pollutants in our environment. Her research encompasses physicochemical processes, environmental chemistry, and fate and transport. Her research interests include colloid science; environmental chemistry; metals; nanoparticles; nonpoint source pollution; perfluorochemicals; physicochemical processes; and point of use drinking water treatment.
McKenzie runs the Inductively Coupled Plasma Mass Spectrometer (ICP-MS Center) at Temple. The ICP-MS Center analyzes elemental concentrations in aqueous samples, which is employed for both routine bulk solution analysis, as well as cutting edge applications including single particle analysis and liquid chromatography separation to investigate speciation, molecular size and hydrophobicity. Online continuous analysis can also be conducted to investigate fast reactions.
McKenzie did her undergraduate studies at Colorado State University. She completed an NSF Summer Research Experience for Undergraduates (REU) at University of Notre Dame and the Center for Biofilm Engineering at Montana State University. McKenzie did research as a postdoctoral scholar at Colorado School of Mines and the Western Cooling Efficiency Center at University of California, Davis. She earned her M.S. and Ph.D. at UC, Davis.