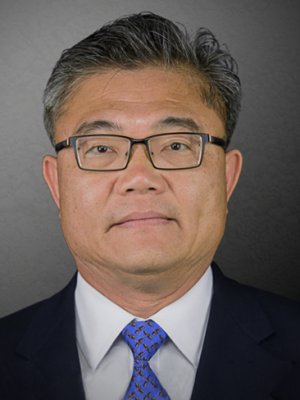 Affiliated Faculty
Steven Chein, Ph.D.
Professor
, Civil and Environmental Engineering
New Jersey Institute of Technology
973-596-6083
chien@adm.njit.edu
Website
New Jersey Institute of Technology
154 Summit Street
Newark, NJ 07102-1982
---
Steven Chien, Ph.D., is a professor of civil and environmental engineering at NJIT. His research interests include travel time prediction in congested traffic networks, mathematical and simulation modeling, transportation system analysis, intelligent transportation systems, and intermodal passenger transport.
Since 1985, he has conducted research studies and developed microscopic traffic simulators for FHWA, University of Maryland, and private sector organizations. He currently teaches transportation design, urban systems engineering, traffic safety, mass transportation systems at NJIT; he also serves as an adviser to the institute's ITE student chapter.
Chien is a member of many professional organizations, including ASCE, ITE, and TRB. He also contributes to the Journal of Enterprise Information Management and the Journal of Advanced Transportation as an editorial board member.
He received his doctorate and master's degrees in civil engineering from the University of Maryland at College Park.