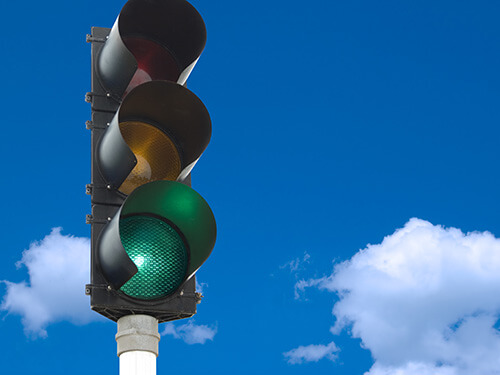 Training
Traffic Signal and Electrical Design (Webinar)
August 26

–

August 27

9:00 am–3:30 pm
PLEASE NOTE: This is a 2-day webinar and full attendance on both days is required to receive a certificate of completion and PDHs. Log on information for both days will be in your registration confirmation email. If you do not receive immediate confirmation, please be sure to check your junk/SPAM folders or email barbara.morgan@soe.rutgers.edu.
This course is for anyone who designs traffic signals.  The class will enable participants to 1) successfully design a traffic signal above ground layout; 2) successfully design and implement the electrical portion of traffic signals including underground components, 3) provide an opportunity to learn about effective signal design, and 3) become familiar with New Jersey regulations to improve safety on all New Jersey roadways. This two-day class will cover:
Regulations: Identification of standards as outlined by FHWA, MUTCD, and NJDOT
Traffic Signal Components
Design – Background Information
Concept Traffic Signal Design – Step-by-Step
Traffic Signal Plan Preparation
Electrical Plan – Step-by-Step
Backup Calculations for Design
Utility Clearance
Instructors for this class are Lynn LaMunyon, P.E., PTOE (Maser Consulting) and Gordon Meth, P.E., PTOE (Robson Forensics)
Presenters

Lynn LaMunyon, P.E., PTOE and Gordon Meth, P.E.

Fee

$235 – $285

$235.00 for public employees; $285.00 for private employees

Fee includes Registration, course materials

Credits

10 PDHs

Registration
Withdrawal Policy: In the event that you are unable to attend a program for any reason, please note you must submit your withdrawal in writing at least 72 hours in advance of the start of a program to receive a refund. If am emailed or faxed withdrawal is not received by our department, the full program fee will be charged and is nonrefundable. A phone call asking for withdrawal is not sufficient.
Privacy Policy: The personal information we collect when you register for a program will not be disclosed to any outside parties. We use personal information for purposes of administering our business activities and providing customer service. We may also use the information we collect to notify you about important services and offerings we think you will find valuable. We are not responsible for the practices employed by websites linked to or from our website or the information or content contained therein.