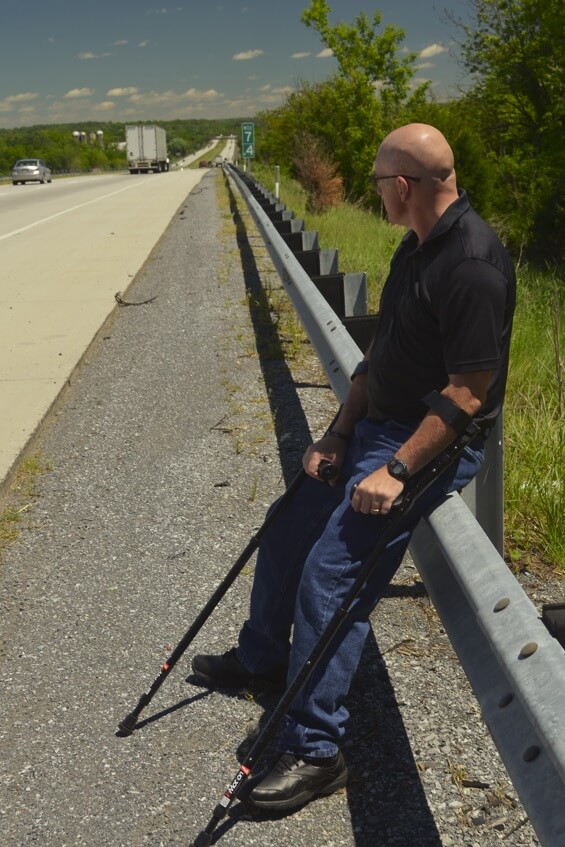 NJDHTS – Protecting the Pedestrian Officer (in-person)
March 24

8:00 am–12:00 pm
Each year numerous police officers and other first responders are killed or seriously injured in motor vehicle-related incidents on our highways. In the last decade these types of incidents have accounted for approximately 33% of all law enforcement line-of-duty deaths.  Of all the hazardous situations an officer may encounter in the performance of their duties, this course will focus on the category of the pedestrian officer and the danger of being struck by a motor vehicle or flying debris while working along the roadway.  This training will include a multi-pronged approach that addresses better awareness training, multi-disciplinary cooperation/communication, and the adoption of personal protective equipment that can greatly enhance a pedestrian officer's chances of survival when working on the highways. That equipment should include high-visibility garments, body armor, ballistic eye-protection and lastly, a reliable safety helmet.
The presenter, Sergeant Robert Bemis, who retired from the Pennsylvania State Police Academy as the Supervisor of the Operational Training Division, has over 30 years of law enforcement experience.  Sgt. Bemis spent more than a decade as a trainer specializing in officer safety, self-defense, and civil disorder tactics. He is the author of Forged in Scars & Stripes: A Trooper's Victory Over Critical Injury. He will outline his personal challenge of being stuck-by a vehicle while rendering aid to a motorist which left him critically injured.   After listening to his life-altering personal story, participants will have an appreciation and understanding as to why Sgt. Bemis is passionate about Officer Safety and the countermeasures critical to avoiding such incidences.
Learning Objectives:
1. Understand the incident that led to the development of the first responder helmet
2. Identify the benefits to wearing the first responder helmet
3. Analyze the criticisms of the first responder helmet
THIS COURSE IS OPEN TO ALL NEW JERSEY LAW ENFORCEMENT OFFICERS
| | |
| --- | --- |
| Presenters | Robert Bemis, Retired Sergeant, Pennsylvania State Police |
| Fee | Free |
| Registration | |
| Sponsors / Partners | The New Jersey Division of Highway Traffic Safety |
Withdrawal Policy: In the event that you are unable to attend a program for any reason, please note you must submit your withdrawal in writing at least 72 hours in advance of the start of a program to receive a refund. If am emailed or faxed withdrawal is not received by our department, the full program fee will be charged and is nonrefundable. A phone call asking for withdrawal is not sufficient.
Privacy Policy: The personal information we collect when you register for a program will not be disclosed to any outside parties. We use personal information for purposes of administering our business activities and providing customer service. We may also use the information we collect to notify you about important services and offerings we think you will find valuable. We are not responsible for the practices employed by websites linked to or from our website or the information or content contained therein.