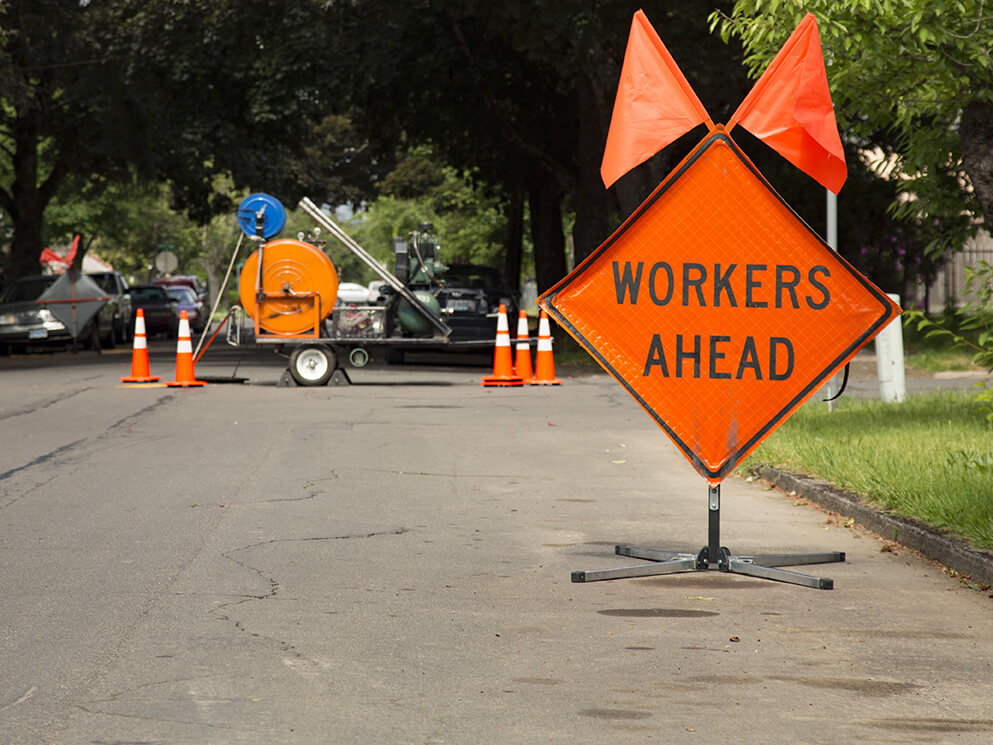 Training
Work Zone Safety Awareness Workshop
March 5, 2020

3:00 am–8:00 am
The Work Zone Safety Awareness Program is offered to participants who require an overview of working safely in the roadway. As new or veteran employees enter or re-enter the construction and public works profession, they are frequently required to set up short-term work zones or are assigned to long-term projects. There are no allowances for errors when working next to traffic, so it is important for personnel to have a solid understanding of work zone safety compliance with the national MUTCD standards. Also, the roles of workers and enforcement personnel at work sites, differences between NJDOT and local projects, and legal responsibilities in work zones will be addressed during this program.
This class counts as a prerequisite for the Traffic Control Coordinator Program.
Additional Information

For further details about the program, including what to do when your card expires, and to find a template for the 4,000 hour letter, please visit: TCC FAQs >>

Presenters

Brian Crain, OSHA and New Jersey State Police

Fee

$95

Payable online via credit card (no AMEX) or by check

Fee includes: Continental breakfast

If paying by check, please make check(s) out to: Rutgers, The State University of New Jersey

Mailing address:
CAIT-NJ LTAP
Rutgers, The State University of New Jersey
100 Brett Road • Piscataway, NJ 08854-8058

Credits

DLGS, CPWM 3 Technical, 2.5 Government contact hours; 5.5 PDHs NJ cc100327

Registration

Sponsors / Partners

New Jersey Work Zone Safety Partnership and NJDOT
Withdrawal Policy: In the event that you are unable to attend a program for any reason, please note you must submit your withdrawal in writing at least 72 hours in advance of the start of a program to receive a refund. If am emailed or faxed withdrawal is not received by our department, the full program fee will be charged and is nonrefundable. A phone call asking for withdrawal is not sufficient.
Privacy Policy: The personal information we collect when you register for a program will not be disclosed to any outside parties. We use personal information for purposes of administering our business activities and providing customer service. We may also use the information we collect to notify you about important services and offerings we think you will find valuable. We are not responsible for the practices employed by websites linked to or from our website or the information or content contained therein.