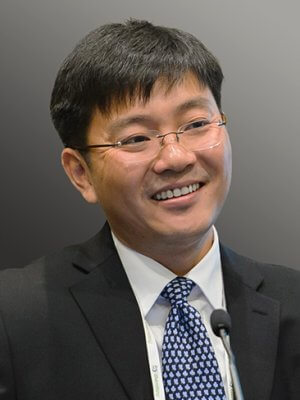 Affiliated Faculty
Jie Gong, Ph.D.
Assistant Professor
, Civil and Environmental Engineering
Rutgers University
848-445-2881
jiegong.cee@rutgers.edu
CoRE Building, Rutgers University
96 Freelinghuysen Rd
Piscataway, NJ 08854-8018
---
Jie Gong, Ph.D., joined Rutgers' Department of Civil and Environmental Engineering in 2012 after teaching two years at Southern Illinois University.
He has three years of professional experience working as a geotechnical engineer on projects ranging from tunneling to rapid public transit systems. He also is an expert in building-information modeling for construction applications.
Gong's research interest include intelligent sensing and computing methods for data collection, information retrieval, and knowledge discovery from the complex and interrelated infrastructure, environmental, and social systems. His current research focuses on pattern recognition and data mining in remote sensing for transportation infrastructure condition monitoring, intelligent construction production system, infrastructure data modeling and visualization, automated construction quality control methods, and intelligent building energy audit and analysis methods.
In 2012, Gong received the 2010 Best Paper Award from the ASCE Journal of Computing in Civil Engineering for his paper, "A Computer Vision Based Video Interpretation Method for Automated Productivity Analysis of Construction Operations." He currently serves as the co-chair of the 2012 ASCE International Conference on Sustainable Design, Engineering, and Construction. In 2011, he was honored with an annual Best Teaching Award for his work at the Southern Illinois University.
Gong received his Ph.D. in civil engineering from the University of Texas at Austin in 2009, his master's from Texas Tech University, and his bachelor's from Shanghai Jiao Tong University.