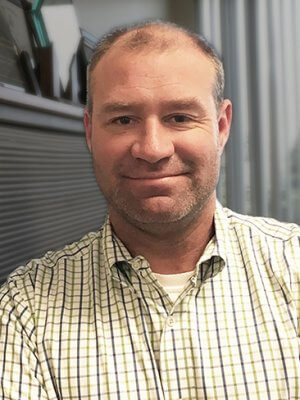 Affiliated Faculty
Robert Miskewitz, Ph.D.
Assistant Professor
, Department of Environmental Sciences
Rutgers University
848-732-5707
rmiskewitz@envsci.rutgers.edu
Rutgers, The State University of New Jersey
14 College Farm Road
New Brunswick, NJ 08901-8551
---
Miskewitz's research focuses, in part, on measurement and analysis of various aspects of the water cycle. He is currently conducting research on drought prediction tools, improving water use efficiency in agriculture, and assessing aging urban water infrastructure. His work with CAIT relates to new methods of processing dredge material for beneficial reuse.