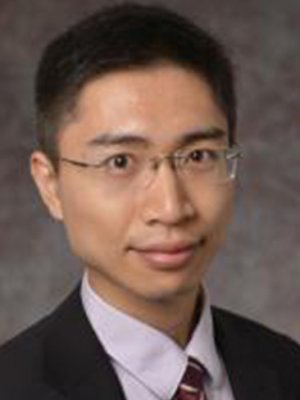 Affiliated Faculty
Xiang Liu, Ph.D.
Assistant Professor
, Civil and Environmental Engineering
Rutgers University
848-445-2868
xiang.liu@rutgers.edu
Website
Civil and Environmental Engineering
500 Bartholomew Rd
Richard Weeks Hall 428D
Piscataway, NJ 08854
USA
---
Dr. Xiang Liu's research focuses on to improving the safety, efficiency and resiliency of transportation systems, with a current focus on railroads. He and his students are working to advance the state-of-the-art solutions in four interrelated areas: 1) transportation accident analysis and prevention; 2) risk analysis of chemical logistics; 3) optimization of infrastructure management; and 4) transportation data analytics. These areas collectively provide opportunities to better understand how transportation systems are affected by natural or manmade hazards, in order develop solutions that build more robust and resilient systems.
He has conducted research for the USDOT Federal Railroad Administration, Association of American Railroads, Amtrak, Conrail, CSX Transportation, NJ Transit, MTA, PATH, and the Port Authority of New York/New Jersey.
Liu has won several notable awards in recent years. In January 2019, he and his colleague C. Tyler Dick, received notice that their paper, "Risk-based optimization of rail defect inspection frequency for petroleum crude oil transportation" was selected to appear in Transportation Research Record – Journal of the Transportation Research Board.  This special edition highlights the best TRR papers of 2016/2017. In addition, he has received the TRB Hazardous Materials Transportation (AT040) Committee Outstanding Contribution Award (2016); a travel grant to attend the International Society for Risk Analysis World Congress on Risk (2015); and Best Young Member Paper Award from the Rail Operational Safety Committee (AR070), Transportation Research Board of U.S. National Research Council (2014).
He is professionally affiliated with the TRB Railroad Operational Safety Committee; American Railway Engineering and Maintenance-of-Way Association (AREMA); American Society of Civil Engineers (ASCE); and the Society for Risk Analysis (SRA).
Liu aims to promote rail-related education and multidisciplinary research at Rutgers so the university can serve the railroad industry's acute need for high-quality research and well-rounded young professionals.
Liu received his Ph.D. from the University of Illinois at Urbana-Champaign and B.S. from Shanghai Jiaotong University in China.