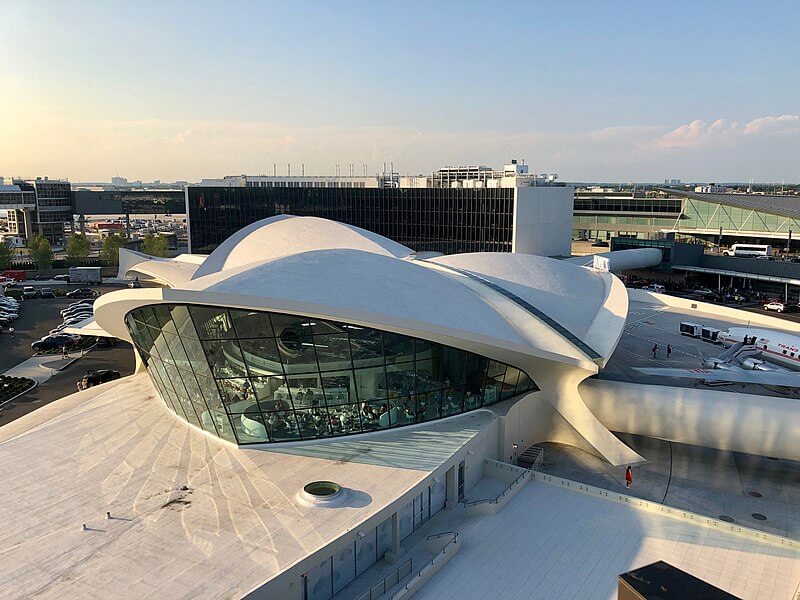 Event
CAIT Seminar Series: Facilitating Cargo Movements in and around JFK International Airport and Delay Estimation
January 31, 2022

1:00 pm–2:30 pm
Global supply chain delays have been felt around the world throughout the COVID-19 Pandemic. Air cargo delays, increased ocean carrier costs, workforce shortages, and more have affected airports, ports, businesses, and people across the world and regionally, increasing costs and wait times for various goods ranging from hospital ventilators to construction materials and more.
The JFK International Airport "is one of the region's most powerful economic engines, supporting roughly 300,000 jobs that pay $16.2 billion in wages annually while generating $45.7 billion in yearly sales. Prior to the onset of the pandemic, the airport set a record with 62.6 million passengers in 2019." (1) The airport also handled more than 1.3 million tons of air cargo. UTC and industry partners from Farmingdale State College, Cornell University, GatewayJFK, and Cayuga Partners have been studying cargo supply chain in and around JFK International Airport during the past year to help better facilitate and optimize truck movements throughout the facility.
In this free webinar, they will discuss their research identifying best practices to facilitate truck movements and minimize truck wait time at JFK International Airport for land-side cargo movements through a systems analysis of cargo movement and logistics — as well as the economic, environmental, supply chain, and equity benefits to the airport and surrounding communities of improved air cargo flow.
Key Takeaways:
Learn about current cargo movement challenges and opportunities through the lens of a major international airport.
Discuss best practices identified by the research team.
Highlight opportunities to implement similar research in future cargo movement projects.
(1) – https://www.governor.ny.gov/news/governor-hochul-announces-plan-build-world-class-95-billion-international-terminal-jfk-airport
Presenters

Kazem Oryani, Ph.D., A.M.ASCE
Principal Investigator (PI), Senior Research Scientist-Adjunct Professor, Center for Advanced Infrastructure and Transportation (CAIT) at Rutgers University

Scott Grimm-Lyon, AICP
Gateway JFK Executive Director

Peter Jin, Ph.D.
Co-Principal Investigator (Co-PI) and Modeling Manager, Associate Professor, CAIT, Rutgers University

Andrew J. Huber
Associate and Senior Consultant, Cayuga Partners

Ethan Conner-Ross
Senior Vice President and Principal, Econsult Solutions, Inc.

Credits

1 PDH

Registration
Withdrawal Policy: In the event that you are unable to attend a program for any reason, please note you must submit your withdrawal in writing at least 72 hours in advance of the start of a program to receive a refund. If am emailed or faxed withdrawal is not received by our department, the full program fee will be charged and is nonrefundable. A phone call asking for withdrawal is not sufficient.
Privacy Policy: The personal information we collect when you register for a program will not be disclosed to any outside parties. We use personal information for purposes of administering our business activities and providing customer service. We may also use the information we collect to notify you about important services and offerings we think you will find valuable. We are not responsible for the practices employed by websites linked to or from our website or the information or content contained therein.