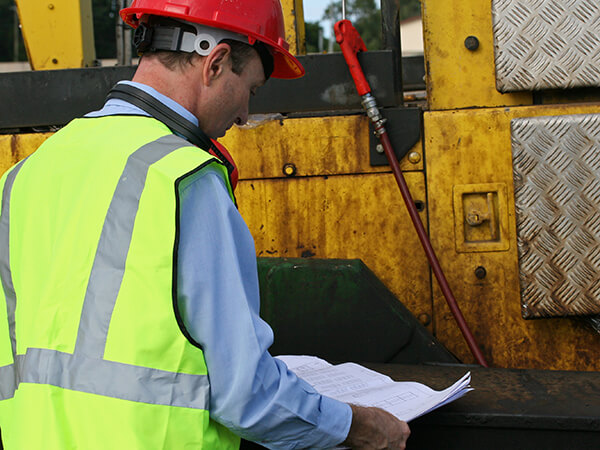 Training
Municipal Engineering Construction Inspection Part Two
February 12, 2020

8:30 am–3:00 pm
This three-day course held on consecutive Wednesdays in February is designed for municipal engineering inspectors who want to improve their overall background in proper inspection of public and private construction movements in the State of New Jersey. Personnel in related fields may find this course informative and enlightening as well. The course was developed by the New Jersey Society of Municipal Engineers with cooperation of the New Jersey Local Technical Assistance Program (NJ LTAP) at Rutgers CAIT and the American Public Works Association (APWA).
Part 2 presents an overview of work zone traffic safety, regulatory agencies, OSHA regulations, New Jersey laws and ethics, local governments, public relations, the developer's escrow law, residential site improvement standards, construction administration, and information sources that are relevant to municipal engineering construction inspection.
Class dates will be 2/12, 2/19, and 2/26
Fee

$395

Fee includes:

Includes Continental breakfast, lunch, course materials, and certificate.

Those who successfully complete both Part 1 and Part 2 will receive a certificate from Rutgers CAIT and the New Jersey Society of Municipal Engineers.

If you haven't already paid online by credit card through CVENT, you can pay by check. Please make check(s) out to: Rutgers, The State University of New Jersey

Mailing address:
CAIT
Rutgers University
100 Brett Road • Piscataway, NJ 08854-8058

Credits

DLGS CPWM contact hours for PART 1: 4 technical, 3 management, 1 government 18 PDHs DLGS CPWM contact hours for PART 2: 3 technical, 2 management, 1 government, 1 information and technology, .5 ethics 18 PDHs

Registration

Sponsors / Partners

Rutgers CAIT, New Jersey Society of Municipal Engineers, and American Public Works Association (APWA)
Withdrawal Policy: In the event that you are unable to attend a program for any reason, please note you must submit your withdrawal in writing at least 72 hours in advance of the start of a program to receive a refund. If am emailed or faxed withdrawal is not received by our department, the full program fee will be charged and is nonrefundable. A phone call asking for withdrawal is not sufficient.
Privacy Policy: The personal information we collect when you register for a program will not be disclosed to any outside parties. We use personal information for purposes of administering our business activities and providing customer service. We may also use the information we collect to notify you about important services and offerings we think you will find valuable. We are not responsible for the practices employed by websites linked to or from our website or the information or content contained therein.