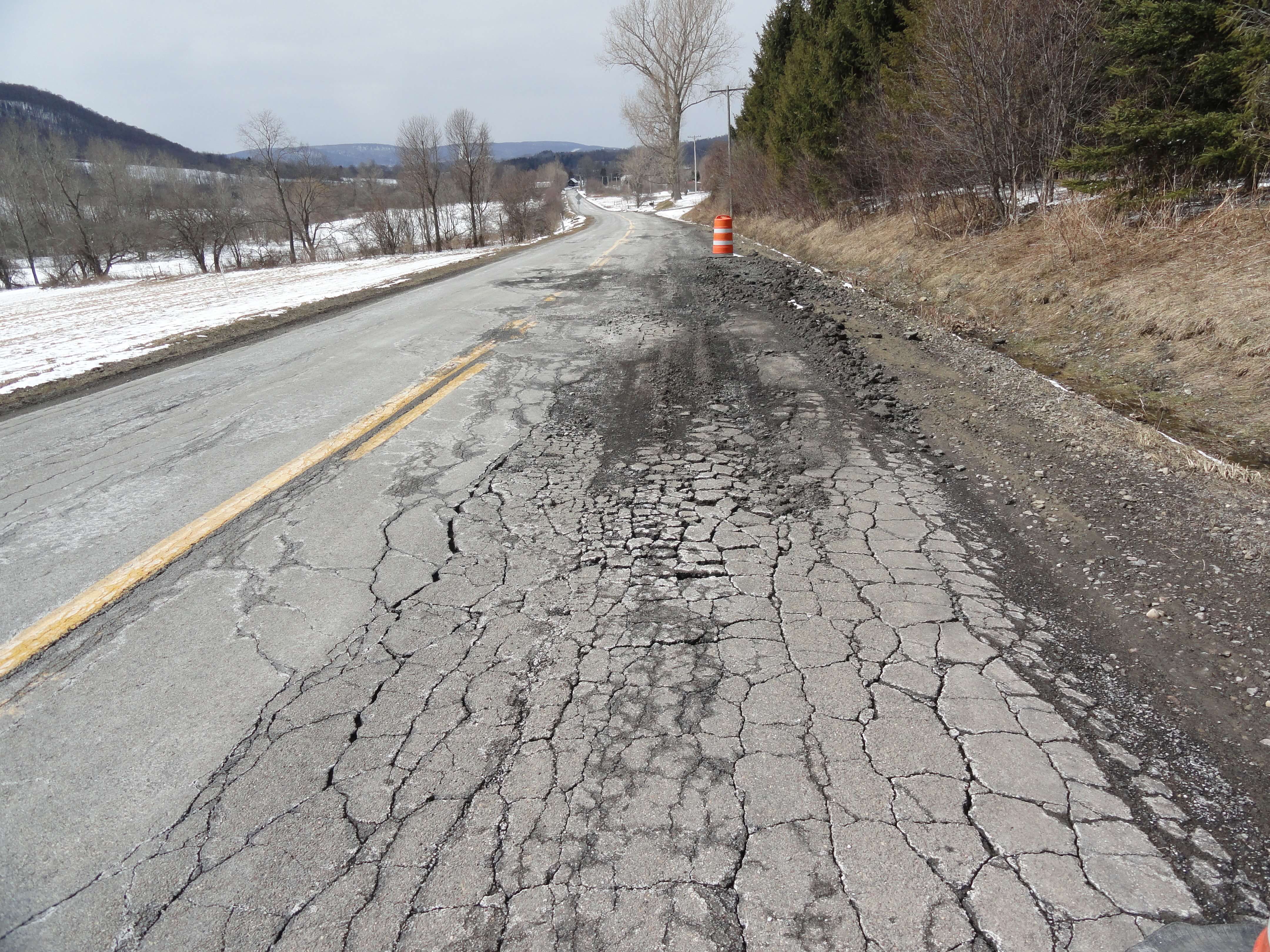 Event
Thickness Design of Low-Volume Roadway Pavements
June 16, 2020

2:00 pm–3:00 pm
UTC partners at Cornell University's Local Roads Program have developed a new software tool to help local agencies do their own pavement designs. Under-designing roads can mean more expensive repairs for local counties, towns and villages. To address this issue, they developed, RoadPE: LHI, a user-friendly excel-based software tool that uses modern mechanistic-empirical methods to assist local agencies with designing their low-volume roads (LVRs) for various types of traffic.
This free webinar will review the critical inputs needed for LVR pavement design and discuss ways for local agencies to design the thickness of their LVRs including the new RoadPE: LHI software.
Webinar Outcomes:
Identify what is an LVR
Select the critical inputs needed for LVR pavement design
Assess the limitations of a simple LVR design tool and identify when a more sophisticated tool is required
Practice using the new RoadPE: LHI software
Presenters

Dr. David Orr, P.E.

Director, Cornell University Local Roads Program 
Cornell University Department of Biological and Environmental Engineering

Registration
Withdrawal Policy: In the event that you are unable to attend a program for any reason, please note you must submit your withdrawal in writing at least 72 hours in advance of the start of a program to receive a refund. If am emailed or faxed withdrawal is not received by our department, the full program fee will be charged and is nonrefundable. A phone call asking for withdrawal is not sufficient.
Privacy Policy: The personal information we collect when you register for a program will not be disclosed to any outside parties. We use personal information for purposes of administering our business activities and providing customer service. We may also use the information we collect to notify you about important services and offerings we think you will find valuable. We are not responsible for the practices employed by websites linked to or from our website or the information or content contained therein.