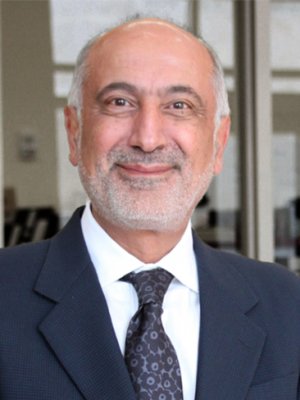 Affiliated Faculty
Soheil Nazarian
UTC Partner Lead
, Professor
, Civil Engineering
University of Texas at El Paso
915-747-6911
nazarian@utep.edu
University of Texas at El Paso
500 W. University Ave.
El Paso, TX 79968I54
---
Soheil Nazarian, Ph.D., is a professor of pavement materials and geotechnical engineering at the University of Texas at El Paso and the director of the Center for Transportation Infrastructure Systems, which is a member of the Tier I UTC Consortium led by Rutgers' CAIT.
His research interests include theoretical soil and pavement behaviors and nondestructive evaluation techniques. Recent peer-reviewed publications include "Implementation of Quality Management of Hot Mix Asphalt with Seismic Methods" (2008) in the Journal of Transportation Research Board and "Failure Analysis of a Bridge Embankment with Cracked Approach Slabs and Leaking Sand" (2008) in ASCE's Journal on Performance of Constructed Facility.
Nazarian currently has a patent for a Moveable Seismic Pavement Analyzer, a nondestructive testing device for evaluating condition of transportation infrastructure.
He is affiliated with several professional organizations including ASCE, the Transportation Research Board, and Tau Beta Pi, Chi Epsilon. He received his Ph.D. from the University of Texas at Austin.