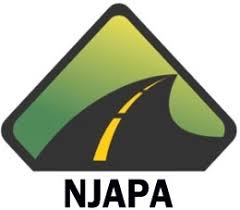 Event
62nd Annual NJ Asphalt Paving Conference
March 19, 2019

7:00 am–4:00 pm
The ​Annual ​Asphalt ​Paving ​Conference ​is ​New ​Jersey's ​top ​event ​for ​professionals ​working ​in ​all ​phases ​of ​asphalt ​paving ​construction, ​operations ​and ​research.
Now ​in ​its ​62nd ​year, ​the ​New ​Jersey ​Asphalt ​Paving ​Conference ​draws ​more ​than ​300 ​consultants, ​ ​contractors, ​suppliers, ​designers, ​government ​agency ​employees, ​researchers, ​and ​others ​involved ​in ​the ​paving ​industry.
This ​is ​the ​perfect ​opportunity ​to ​stay ​current ​with ​the ​latest ​advancements ​in ​the ​industry ​and ​make ​connections ​with ​other ​professionals ​to ​share ​your ​ideas, ​challenges, ​and ​success ​stories. ​ ​The ​event ​is ​widely ​attended ​by ​asphalt ​paving ​contractors, ​consulting ​engineers, ​county ​engineers, ​road ​supervisors ​and ​municipal ​engineers.
Speakers ​address ​issues ​of ​quality, ​research, ​product ​and ​process ​innovations, ​recycling, ​deep ​strength/full-depth ​asphalt ​and ​related ​construction ​practices.
Fee

$199 – $219

Prior to March 12, 2019 $199.00/person
After March 12, 2019 $219.00/person

Registration
Withdrawal Policy: In the event that you are unable to attend a program for any reason, please note you must submit your withdrawal in writing at least 72 hours in advance of the start of a program to receive a refund. If am emailed or faxed withdrawal is not received by our department, the full program fee will be charged and is nonrefundable. A phone call asking for withdrawal is not sufficient.
Privacy Policy: The personal information we collect when you register for a program will not be disclosed to any outside parties. We use personal information for purposes of administering our business activities and providing customer service. We may also use the information we collect to notify you about important services and offerings we think you will find valuable. We are not responsible for the practices employed by websites linked to or from our website or the information or content contained therein.