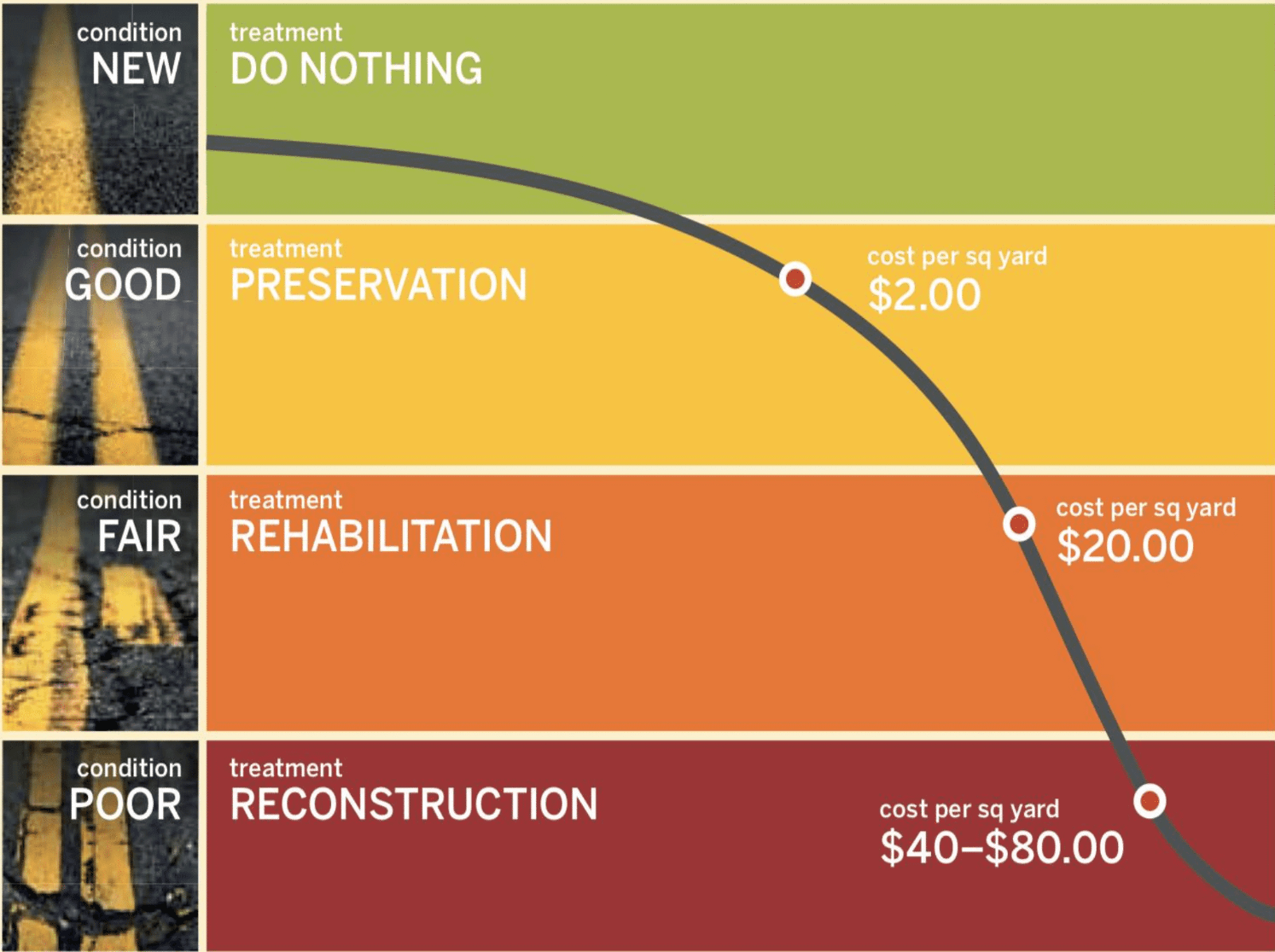 Event
Fundamentals of Infrastructure & Transportation Asset Management Part 1
November 11, 2021

–

November 12, 2021

10:30 am–3:00 pm
The Fundamentals of Infrastructure & Transportation Asset Management Part 1 (FAM) course will cover the Infrastructure & Transportation Asset Management journey over the last 20 years and what we now see as the current and future trajectory of developing a sustainable and scalable asset management program, and provide students with enough information to develop an asset management program from scratch or allow them to build upon an existing program. The course will be taught by experts from consulting as well as academia, giving students both theory-based research and development outcomes, and use cases and best practices that are based on real world examples.
The course is designed for the agency-level asset manager, maintenance manager and engineering consultants, and will provide all participants with a solid base of understanding of the various elements and stages of building a modern and forward-looking asset management program.
* This 2-day course kicks off the Infrastructure Asset Management Academy For Engineers and Planners (IAMA) program. For a limited time, this first course is being offered for free, and after taking this class students are encouraged to complete the entire IAMA program. Learn more about the academy here.
Day 1:
Day 1 will take a brief look back at TAM's origins and will highlight a few key milestones and events that occurred along the way that helped to shape and define TAM into what it has become today and discuss the role that these – and other – events have played in influencing the future TAM trajectory. The background information provided will present the participants with a broad and useful perspective of how asset management has evolved over the previous two decades and will also establish a solid base of understanding that the attendees can leverage as they take the next steps on their TAM journey.
Day 2:
Day 2 will focus on several activities that are generally associated with the implementation of a TAM program. These fundamental components are not intended to be a comprehensive account of all TAM business functions, but rather represent a more simplistic (and realistic) view of important elements of a TAM program that when implemented properly can serve as the foundation and framework for building a sustainable and scalable TAM program.
About Infrastructure Asset Management Academy:
IAMA is a 6-course program taught by experts at CAIT and our industry partners that is designed to provide students with the knowledge, tools, and experience needed to make more informed decisions that can help extend the service life, account for resiliency, and minimize the risk of their assets, and to take the next step in their careers. Courses will conveniently be offered virtually, eliminating the cost and time demands of travel. Students in the program must complete 3 core classes plus 1 supplementary class in order to graduate from the academy and receive a professional development certificate from Rutgers CAIT, PDH credits, and a deeper understanding of asset management practices and how to apply them to their organization's needs.
| | |
| --- | --- |
| Presenters | Mr. Rod Lovely, Mr. Rod Lovely is Civil Engineer and certified Asset Management professional with over 35 years of experience delivering innovative infrastructure solutions. Rod leads the design and implementation of strategic Asset Management solutions through aligning technology, people and business processes. |
| Fee | There is no charge for this training, but prior registration is required |
| Credits | 8 PDH's |
| Registration | |
Withdrawal Policy: In the event that you are unable to attend a program for any reason, please note you must submit your withdrawal in writing at least 72 hours in advance of the start of a program to receive a refund. If am emailed or faxed withdrawal is not received by our department, the full program fee will be charged and is nonrefundable. A phone call asking for withdrawal is not sufficient.
Privacy Policy: The personal information we collect when you register for a program will not be disclosed to any outside parties. We use personal information for purposes of administering our business activities and providing customer service. We may also use the information we collect to notify you about important services and offerings we think you will find valuable. We are not responsible for the practices employed by websites linked to or from our website or the information or content contained therein.