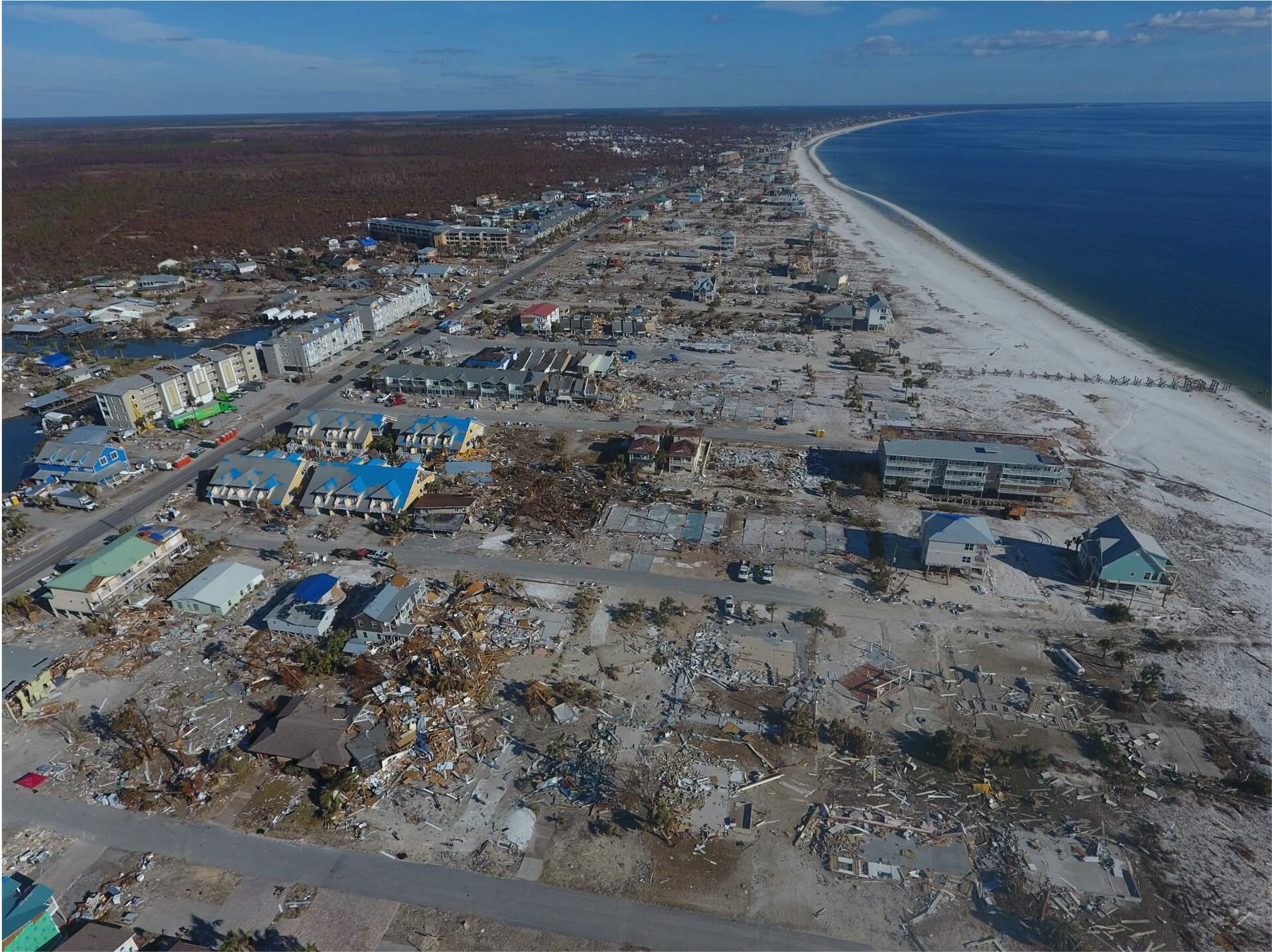 Event, Training
Infrastructure Resilience Planning
June 24, 2022

9:30 am–4:00 pm
This Resilience Planning course, as part of CAIT's Infrastructure Asset Management Academy (IAMA) is for Engineers, Architects, Business Managers, and others interested in or who have responsibility for the operation, state of good repair and reliability of transportation system infrastructure assets. Attendees will benefit from shared knowledge about the various resiliency planning strategies used to compensate for the long-term effects of global warming and climate change in developing capital planning and programming, as well as the short-term need for preparedness and emergency response when a hazard strikes.
Taught by experts at CAIT and our industry partners, it will provide knowledge of the applicable hazards in your state, how to determine your transportation system's anticipated performance and system interdependencies with utility providers and other agencies. It will also provide guidance on how to improve system performance by identifying and implementing resiliency improvement projects and how to identify sources of state and federal funding programs for short term, intermediate term and long-term mitigation programs.
Part 1: Introduction, Transportation Infrastructure, Applicable Hazard Events, System Performance Goals and Interdependencies, and Climate Change Impacts
Part 2: Identifying System Vulnerabilities, Planning Mitigation Projects, Identifying Funding Sources, and Performing BCA for Short, Intermediate and Long-Term Resiliency Improvements
* This course is being offered at a rate of $100 for private industry employees; $50 for public agency employees; and free for current academic students. Upon registration and checkout, please note the discount codes as applicable. Learn more about the agenda and register to attend below.

Agenda
Introduction

Transportation System Importance and the Business and Social Communities they Serve
Phases of Operation When a Hazard Strikes
Determination of Probability of Hazard Occurrence

Transportation Infrastructure: Basic Assets To Be Covered

Roads, Bridges, Highways, and Road Tunnels; Rail; Airports; Ports, Harbors, and Waterways; Pipelines
Complexities, Vulnerabilities, and Interdependencies of Transportation Systems

Applicable Hazard Events and Effects on Transportation Assets

State Hazard Mitigation Plans: Federal Regulation 44 CFR 201.6
Coastal Erosion; Sea-Level Rise and Flood; Earthquakes; Hurricanes and Severe Weather; Wildfire; Winter Storms

System Performance Goals and Interdependencies

Examples and Case Studies of Solutions to Improve System Performance

Identifying System Vulnerabilities with Examples of Damage from Historic Events

NY-NJ Metro Area Transportation Infrastructure from Highways to Rail Systems Vulnerable to Flooding & Erosion

Planning Mitigation Projects

Flood Mitigation Projects

Identifying Funding Sources

FEMA Funding Sources – Hazard Mitigation Assistance Grants
FEMA Hazard Mitigation Grant Program (HMGP) Requirements

Performing BCA for Short, Intermediate and Long-Term Resiliency Improvements

FEMA Funded Mitigation Project Requirement for Benefit Costs Analysis in Preliminary Design Phase
Project Alternative with Highest Benefit to Cost Ratio is Preferred

Seminar Summary and Wrap Up
| | |
| --- | --- |
| Presenters | Mr. Joe Englot has 49 years of experience in the public and private sector in the planning, design and construction of major transportation infrastructure projects including damage assessment and disaster recovery. His leadership roles included: Chief of Design (Port Authority of NY & NJ), Director of Infrastructure Security (HNTB Corporation), and more. |
| Fee | Free – $100 |
| Credits | 6 PDH's |
| Registration | |
Withdrawal Policy: In the event that you are unable to attend a program for any reason, please note you must submit your withdrawal in writing at least 72 hours in advance of the start of a program to receive a refund. If am emailed or faxed withdrawal is not received by our department, the full program fee will be charged and is nonrefundable. A phone call asking for withdrawal is not sufficient.
Privacy Policy: The personal information we collect when you register for a program will not be disclosed to any outside parties. We use personal information for purposes of administering our business activities and providing customer service. We may also use the information we collect to notify you about important services and offerings we think you will find valuable. We are not responsible for the practices employed by websites linked to or from our website or the information or content contained therein.