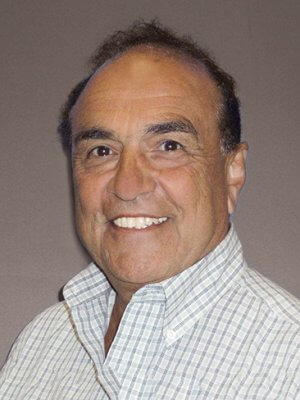 CAIT Staff
Lloyd Jacobs, P.E.
Instructor
, NJLTAP/CAIT
Rutgers University
848-445-3112
ljacobspe@verizon.net
CAIT, Rutgers University
100 Brett Rd
Piscataway, NJ 08854-8058
---
As an instructor for the New Jersey Local Technical Assistance Program (NJLTAP) at CAIT, Lloyd Jacobs draws on four decades of experience when he teaches professional development courses and trainings. He worked for the Federal Highway Administration (FHWA) in states all over the country and in the Commonwealth of Puerto Rico.
Jacobs graduated with his B.S. in civil engineering from Syracuse University and earned his master's degree in transportation from Rensselaer Polytechnic Institute.
Nearing graduation, Jacobs knew he was most passionate about construction. Building the interstate highway system was in full swing at that time, and the federal government offered a terrific opportunity. The Bureau of Public Roads (now FHWA) offered an intensive, diverse three-year highway training program that offered on-the-job experience across every phase of construction, including planning, design, and traffic engineering. Jacobs entered the program and thrived.
Over his many years at FHWA he was in charge of a variety of departments including planning, engineering, civil rights, environment, and others. Early in his career, while working in the Puerto Rico office, he proposed a change to their guardrail design that is still in use on the island use today.
When stationed at the FHWA–New Jersey Division, he was in charge of environmental compliance after the National Environmental Policy Act (NEPA) passed in 1970. He and his team developed a nationally recognized compliance review process, implemented noise mitigation measures that were unique in the country, and were the first in the nation to work with an advisory council for historic preservation.
He embraced cooperation with other agencies, unions, and minority organizations—a new concept in the transportation industry at the time—and succeeded in drawing up a monumental agreement with Local 825 that established the equipment operators' apprenticeship in New Jersey.
In addition to his tenure with FHWA, Jacobs has worked as a municipal director of planning and engineering and as consultant.