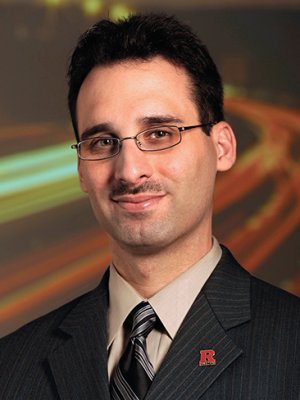 CAIT Central Administration
Patrick Szary, Ph.D.
Associate Director
, CAIT
Rutgers University
848-445-2999
szary@soe.rutgers.edu
Rutgers CAIT
100 Brett Rd
Piscataway, NJ 08854-8058
United States
---
CAIT associate director Patrick Szary, Ph.D., has been with the center since 1998 and has been instrumental in its development. He is responsible for daily operations and carrying out the director's strategic vision. He works closely with stakeholders, using CAIT's resources and three mission areas—research, education, and technology transfer—to address their concerns. He has helped shape CAIT's theme, research, and technology transfer programs to focus on the USDOT strategic areas of improving the durability and extending the life of transportation infrastructure and preserving the existing transportation system.
Szary monitors CAIT research projects to ensure that they are in tune with stakeholders' needs and objectives. In addition to research initiatives, meeting the needs of the transportation community includes extensive "cradle to grave" workforce training and development.
Along with Director Ali Maher, Szary leads development CAIT's competitive proposals to maintain USDOT-designated University Transportation Center (UTC) status.
He has been the principal investigator, co-principal investigator, and/or principal researcher on more than $10 million in external grants in areas of energy, alternative fuels, infrastructure, geotechnical engineering, sensors, pavements, and weigh-in-motion (WIM).