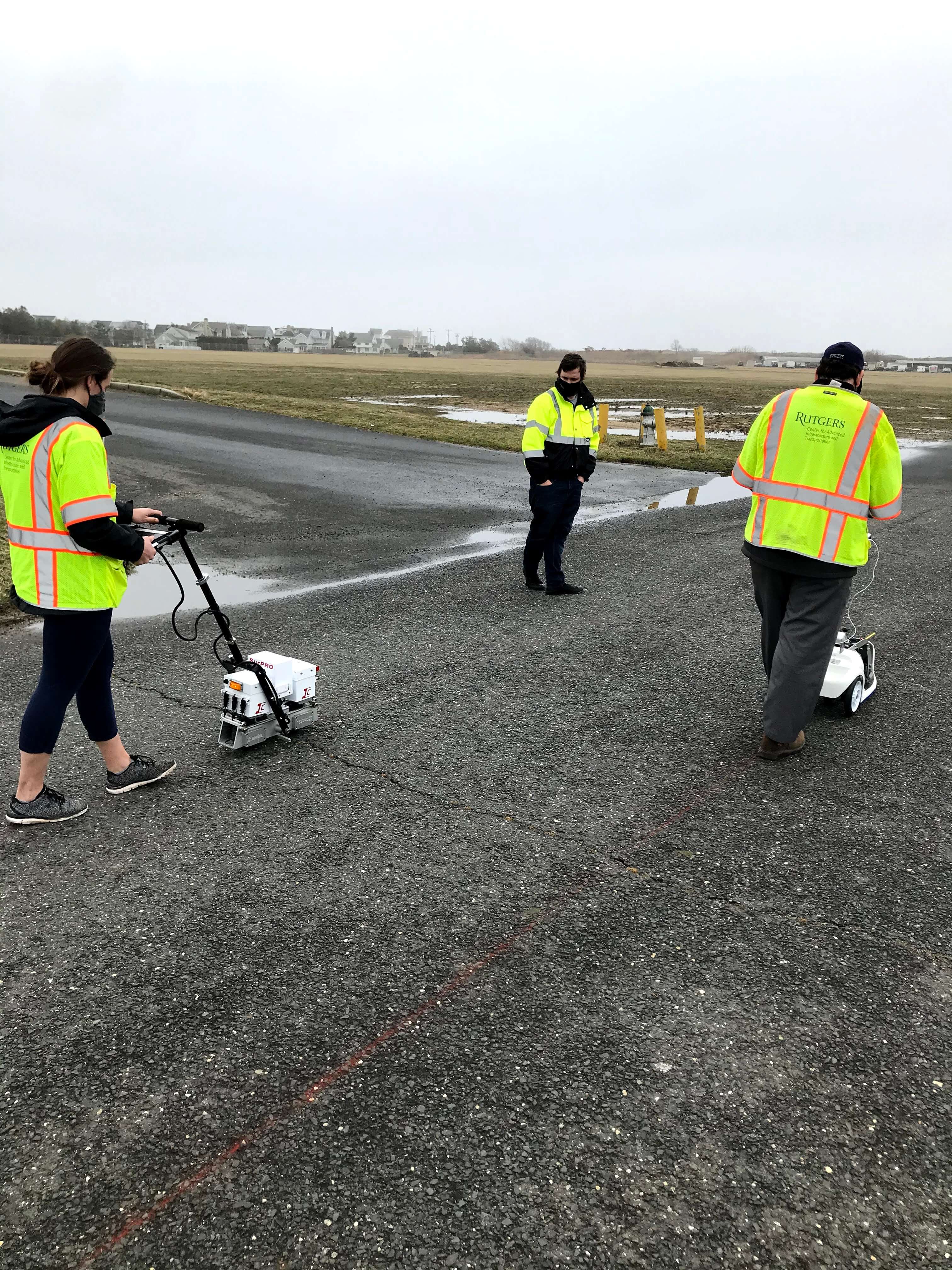 Event, Training
Infrastructure Asset Management Academy – Pavement Management Systems
August 29

9:30 am–4:00 pm
Pavement Management Systems provides the basics for developing a pavement management system to help local governments manage their pavement network by providing an understanding of the concept and importance of road surface inventories and condition surveys. This course provides illustrations of how to recognize common pavement distress, the creation of pavement condition evaluations, and the utilization of performance and economic analyses to develop annual pavement treatment programs. Repair strategies at the system and project level are discussed using the information presented in the course.
Individuals encouraged to attend are those responsible for planning and performing roadway inventory and condition surveys as well as planning and programming functions such as: public works directors, street supervisors, and crew foremen and consultants assisting local agencies in developing a Pavement Management System.
During the 6-hour session, students will be provided with an introduction to developing and implementing a Pavement Management System for local agencies, will understand utilization of performance and economic analyses to develop annual pavement treatment programs, and will learn about an assortment of pavement treatment tools to preserve and rehabilitate the agency pavement network.
Course Topics:
Overview of the PMS concepts Inventory
Linear Referencing System
Pavement Condition Survey
Performance Models
Performance and Economic Analysis
Reporting
PMS development
Periodic Feedback
Illustration of PMS software
Use of GIS for PMS
Expanding the Agency Pavement Toolbox
Presenters

Dr. Nicholas Vitillo

Dr. Vitillo has been a pavement engineer for over 35 years concentrating in Pavement materials, design, construction, pavement management, and research. His work has primarily been at the State level with additional efforts at the County and Municipal level. He acted as the State coordinator for the FHWA Long Term Pavement Performance Program. Nick Vitillo developed and implemented the Pavement Management System used by the New Jersey Department of Transportation and taught graduate courses in Pavement Design and Pavement Management at Rutgers, The State University of New Jersey.

Credits

6 PDH's

Registration
Withdrawal Policy: In the event that you are unable to attend a program for any reason, please note you must submit your withdrawal in writing at least 72 hours in advance of the start of a program to receive a refund. If am emailed or faxed withdrawal is not received by our department, the full program fee will be charged and is nonrefundable. A phone call asking for withdrawal is not sufficient.
Privacy Policy: The personal information we collect when you register for a program will not be disclosed to any outside parties. We use personal information for purposes of administering our business activities and providing customer service. We may also use the information we collect to notify you about important services and offerings we think you will find valuable. We are not responsible for the practices employed by websites linked to or from our website or the information or content contained therein.